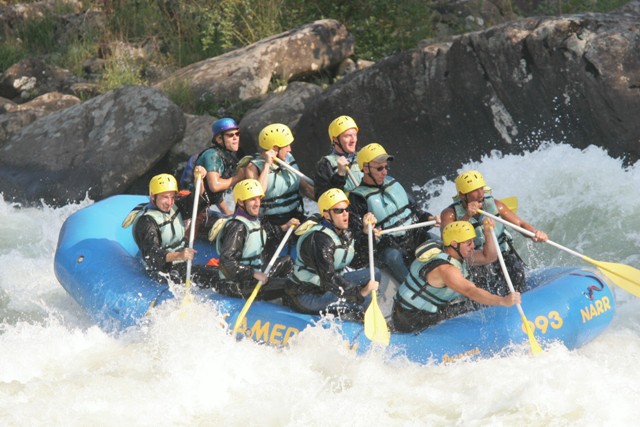 Here is an action shot. I am usually easy to spot because I was usually the only one with a ball cap under my helmet.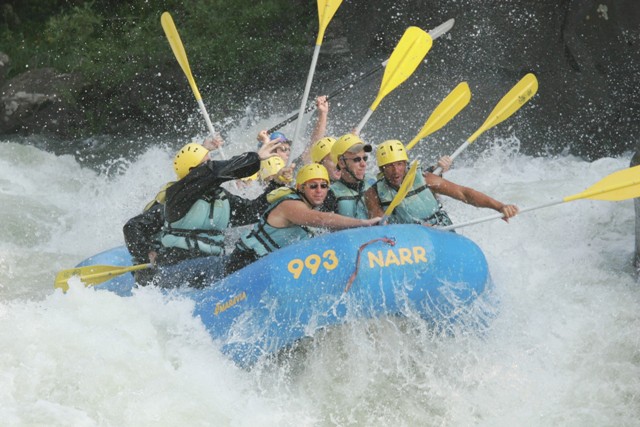 Another action shot - I wish I could remember the names of each of the rapids in these pictures along with the Class Rapid it was.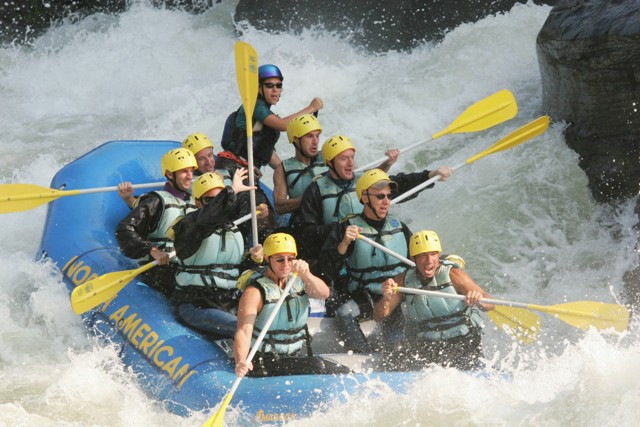 As you can see...I'm there having a blast - ball cap and all.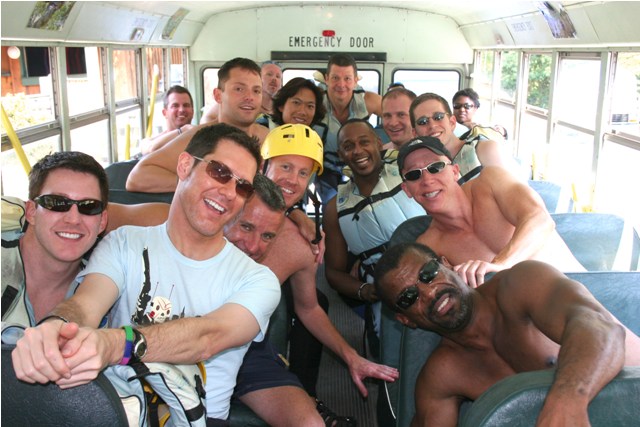 As with any rafting trip, the river only goes one-way, so there is always alternate transportation to get to or from the starting or stopping point. This was a pretty fun part of the trip as well...put a bunch of guys together with all that adrenaline and excitement about the trip and its a blast.

Each boat will hold up to 8 people plus the guide. This is the 8 of us and the foot of our guide.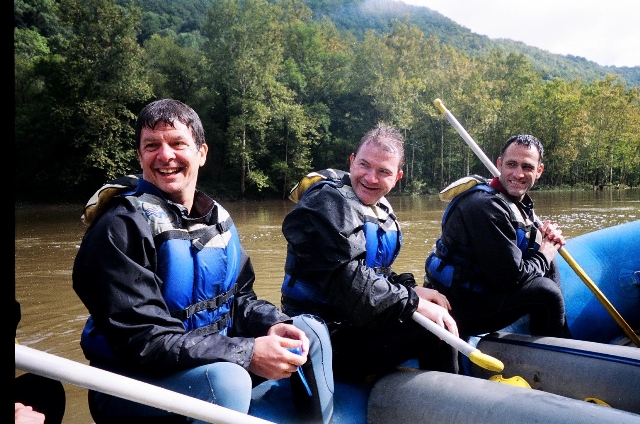 There were fast times...and then there were those drifting/hanging out times...I'm sure you can guess which is which.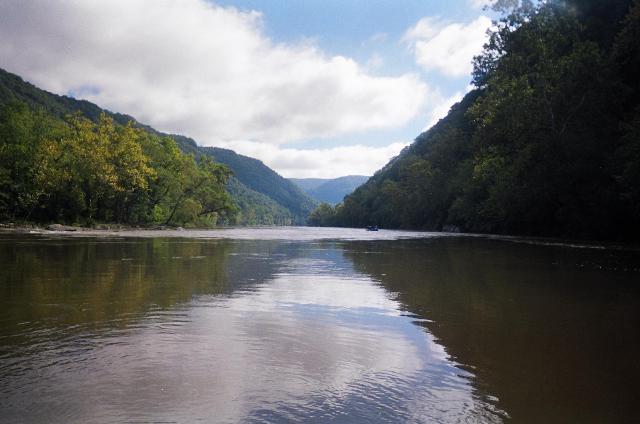 There was mellow water...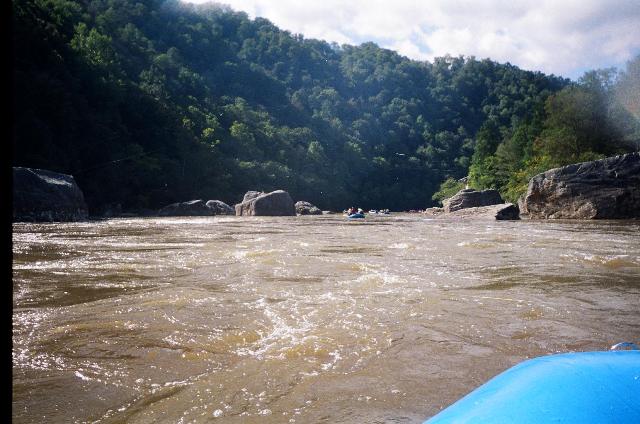 Slightly less mellow water...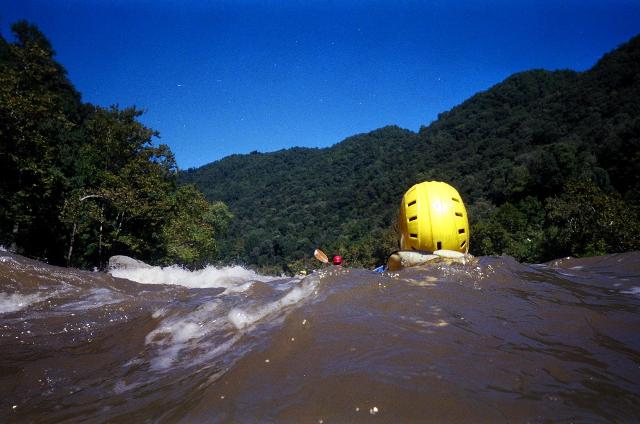 And even times I could ride the rapids IN the water.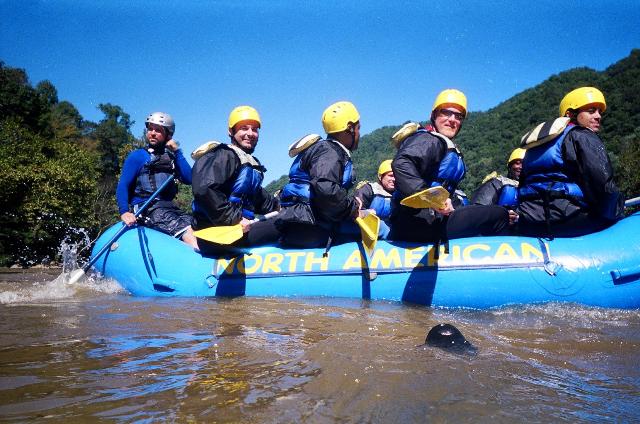 These times IN the water was best on the days when the sun was shining and nice blue skys...because this is NOT Caribbean water temperatures...typically under 60 degrees.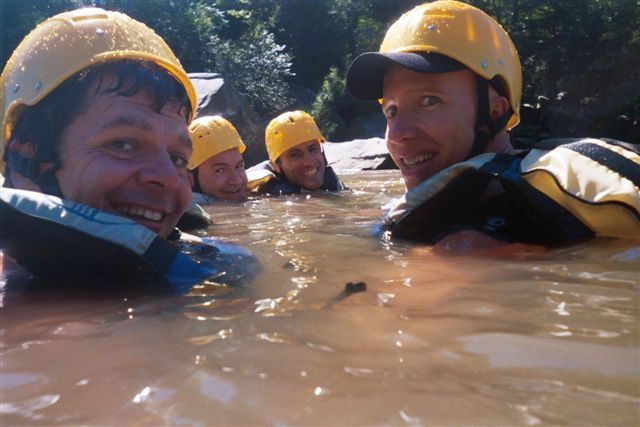 So in the years when the sun was shining it was fun to take advantage of a float.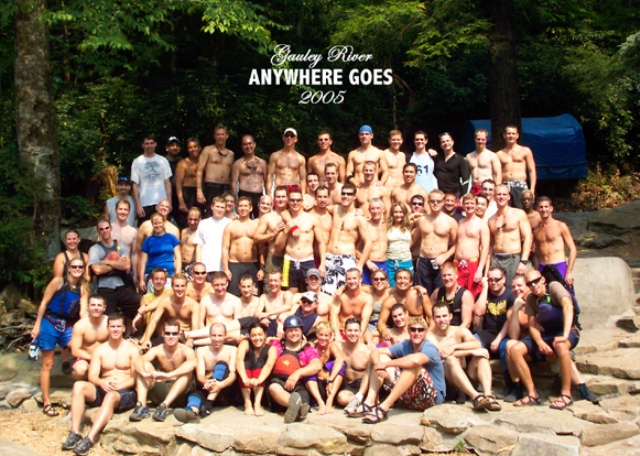 Group shot during our lunch stopover!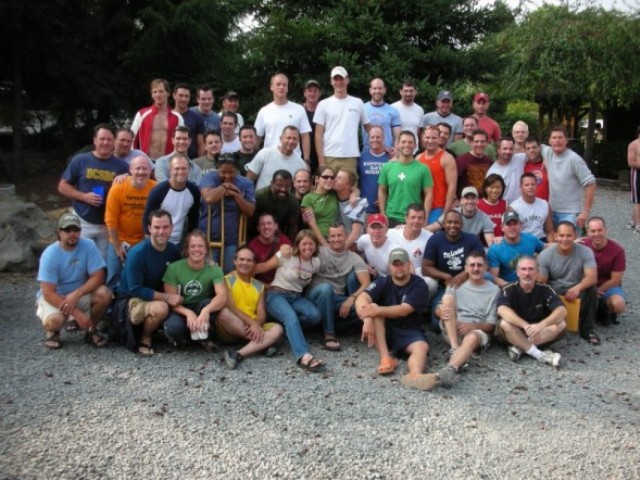 Group shot after we a day of rafting and we all had time to shower, change and warm up.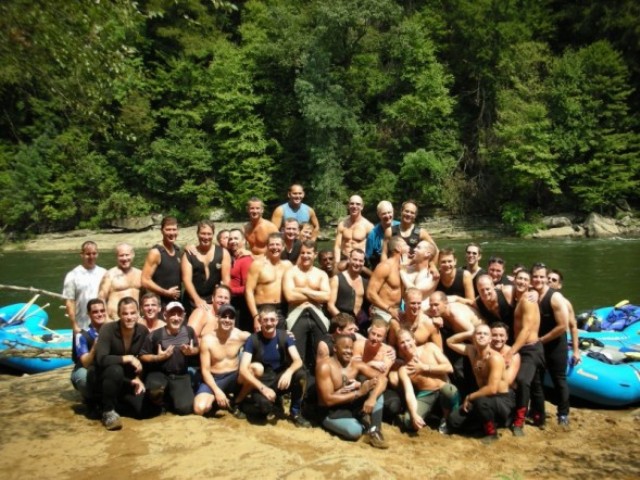 Another group shot another year...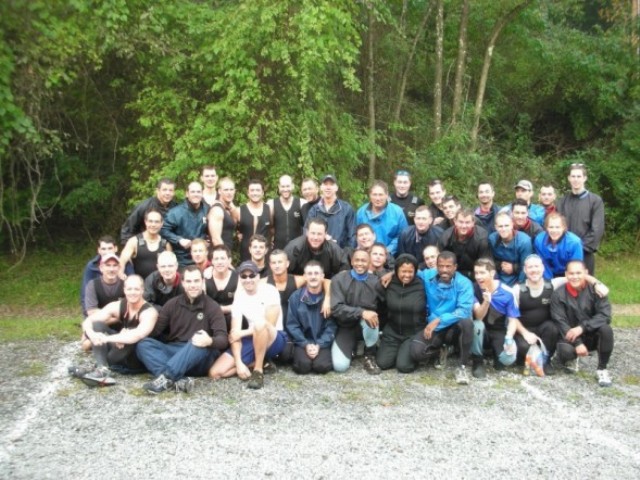 Not every year were we foretunate enough to have warm sunny days...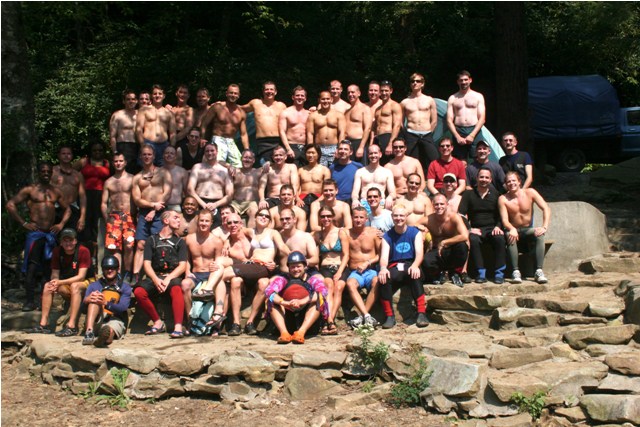 Everyone line up...another group photo!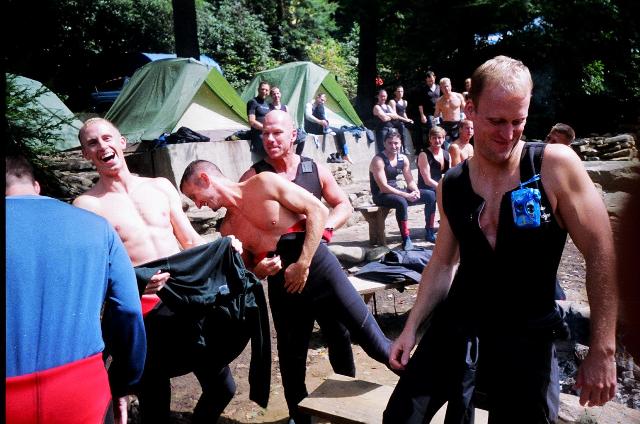 During the day we made one stop for lunch...as I said, each raft held up to 8 passengers, so for 50 of us there were usually about 7 rafts.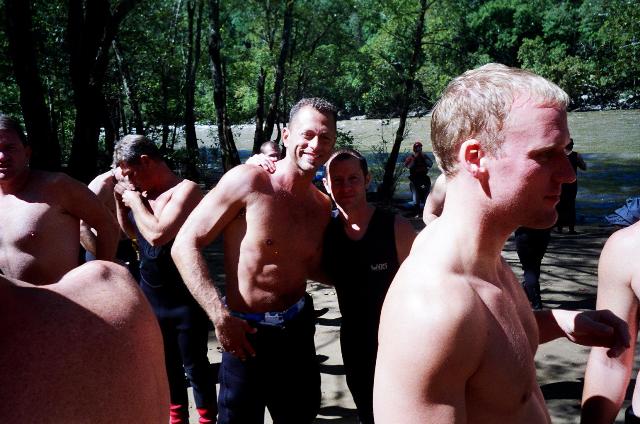 I wasn't the farthest traveler to come for the ride on the river - these guys came out from California to join in the fun.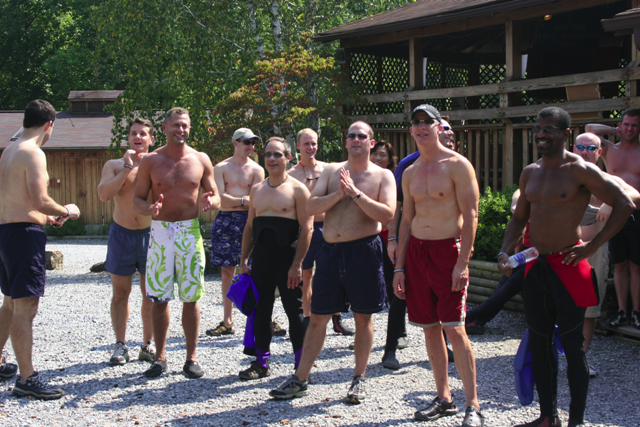 Even if you've been on this trip several years, you still have to pay attention to the orientation and instructions.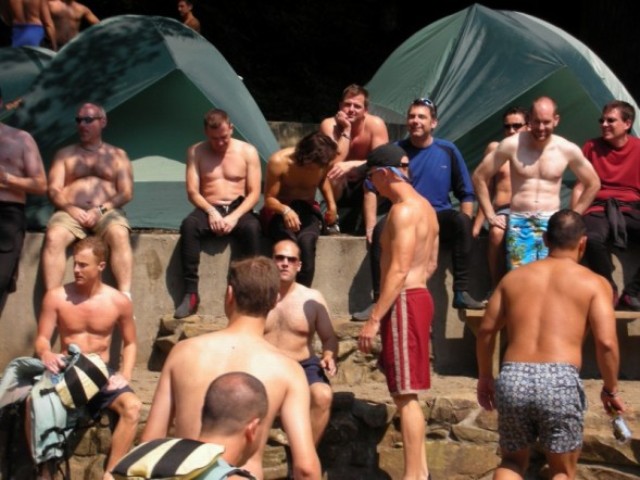 Just milling about at lunchtime...drying out!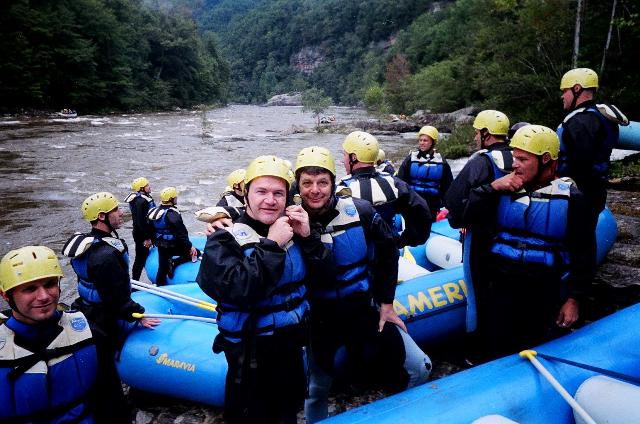 This is where we team up, choose our boats and carry them down to the river.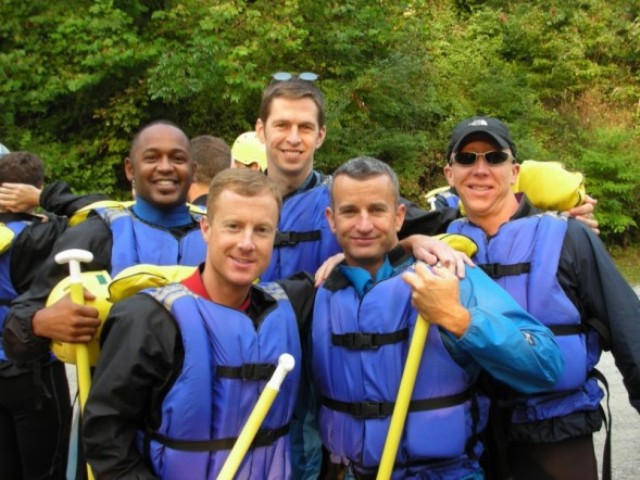 This year there were only 5 of us in my raft.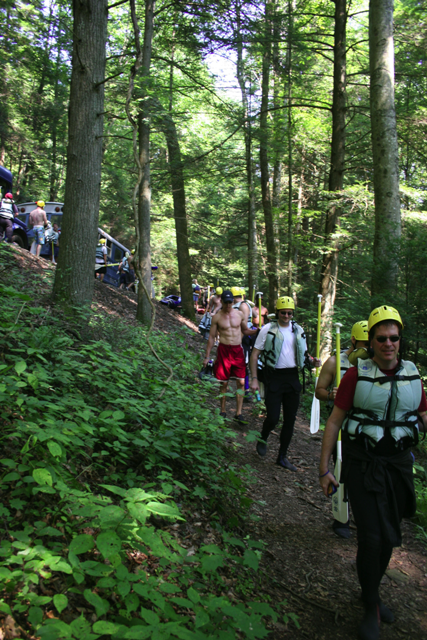 Depending on the launching point, the trip to the river can be quite a hike...like this year.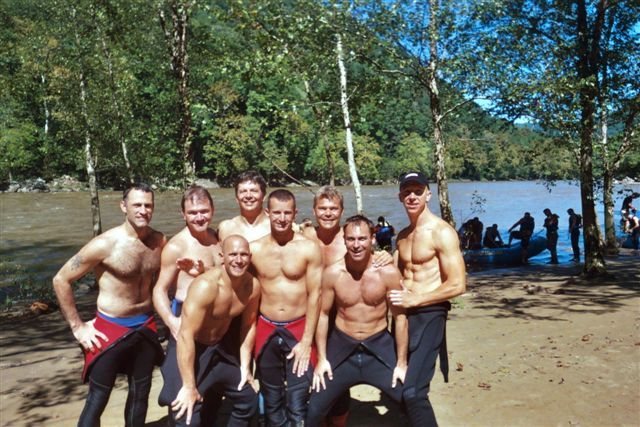 I think this was my group for my first trip!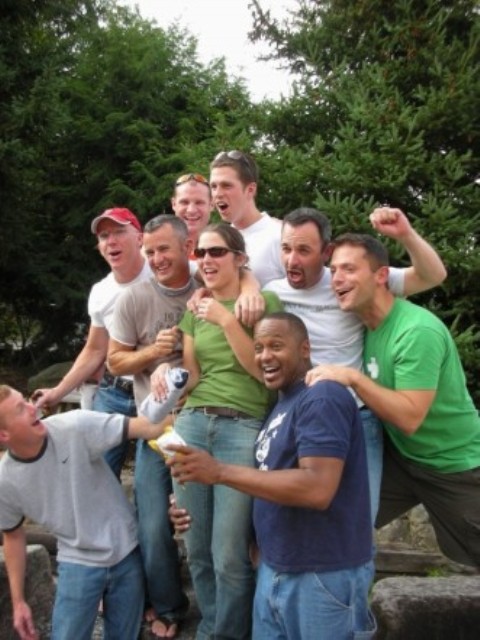 The last day, after 2 days of rafting - this is my group that year with our guide, Erin!