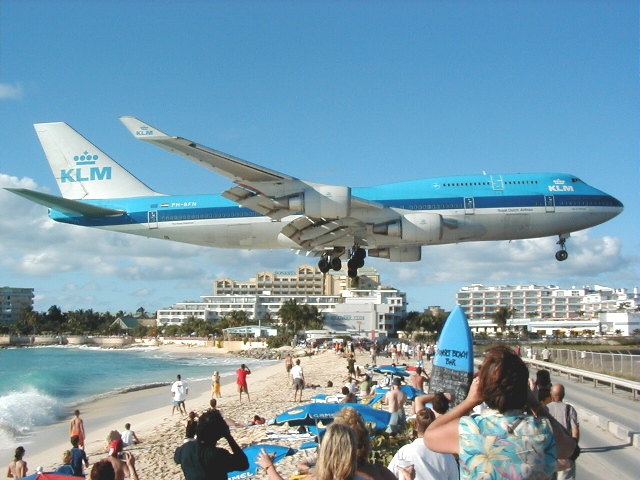 I took this picture with a small 35mm pocket Olympus camera - no zoom, no editing, no cropping...nothing. As a matter of fact, objects in the camera were actually closer than they appear! I was very suprised at how lucky I was with the timing to get it right in the frame of the camera at the right time.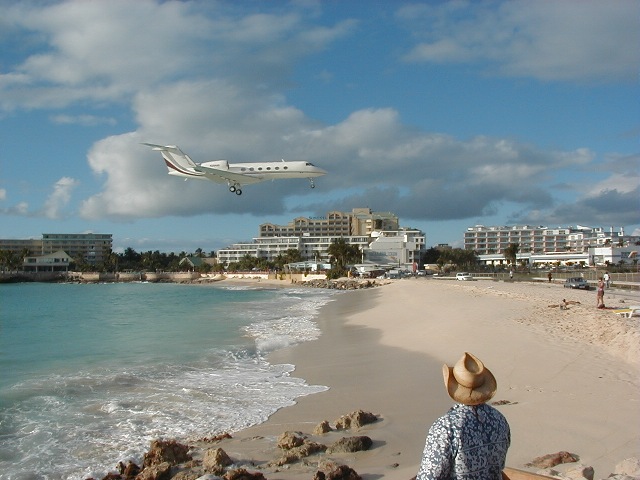 And I threw this picture on here just for perspective...that KLM 747 was huge.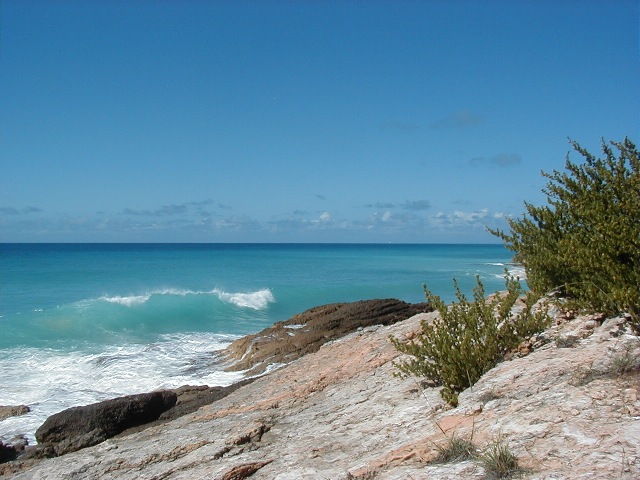 There are 2 major clothing optional beaches on St. Maarten. One, the very large and well known _____ on the French side. And then this much smaller, secluded and more rugged one known as Cupecoy Beach on the Dutch side. This one was awesome because it was so much more secluded, small and quiet.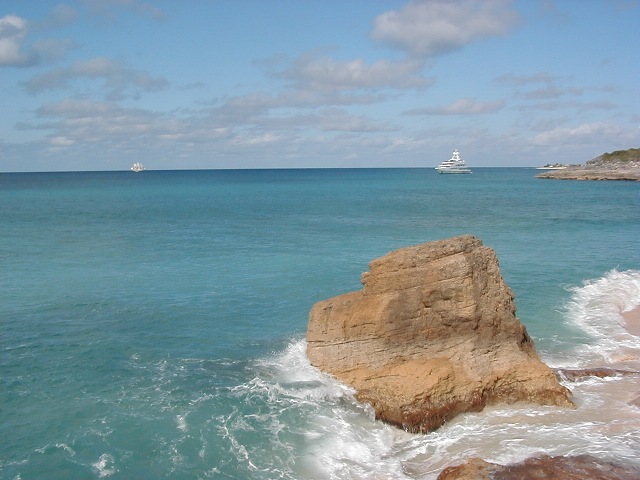 I remember leaving Cupecoy one afternoon and being approached to buy some pot by what appeared to be one of the locals. It turned out to be a pretty funny experience because what he showed us appeared to me to be mostly twigs...but I am no authority on good pot so what do I know.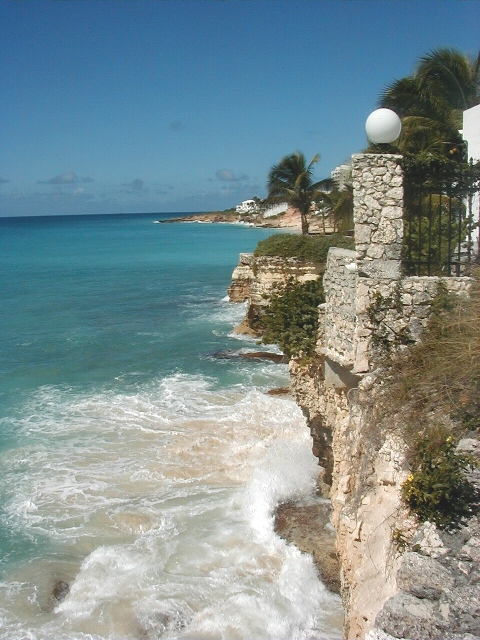 One of the hundreds of beautiful spots and views on St Maarten.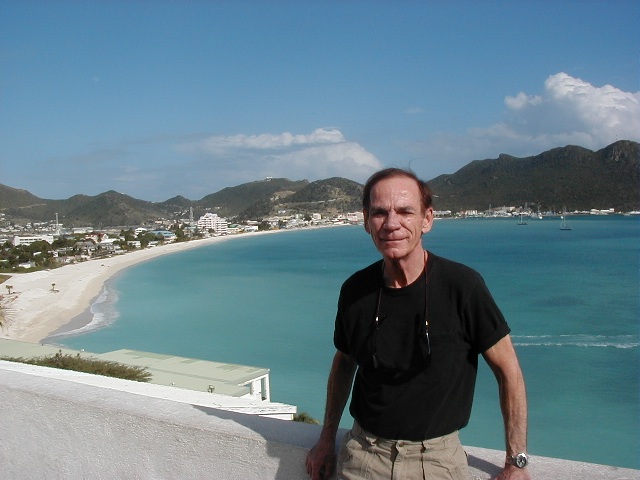 This was a trip with my ex partner Bill and best friend Dennis. This is Phillipsburg on the Dutch side - the major tourist spot on the island since this is where the cruise ships dock.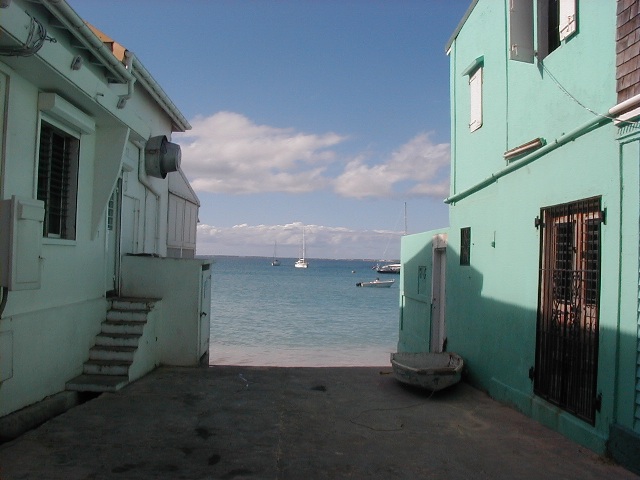 The hot spot on the French side is called Grand Case. This is a bit smaller and extremely well known for its upscale restaurants and resort spots. But as we drove and wandered thru it, it had a feel of a very quaint a small enjoyable town.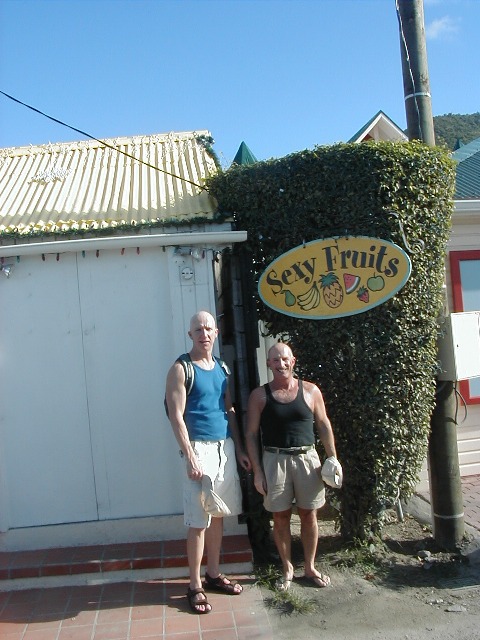 A perfect picture spot to grab a snap shot while wandering around Grand Case area.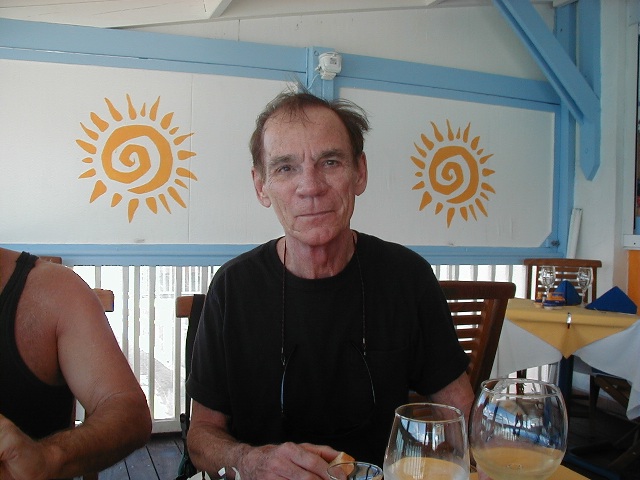 And a great lunch spot in Grand Case right on the water where we could watch people swimming and playing in the sand.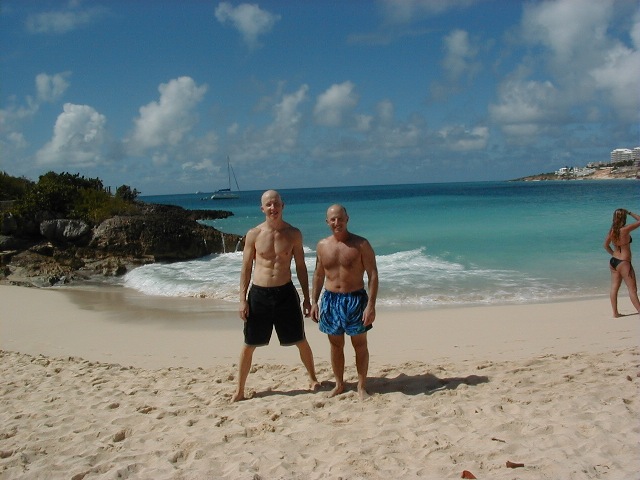 One of the more beaufitul clothed beaches was called Mullet Bay - beautiful sand, protected bay swimming area and even some nice shaded areas at the back of the beach.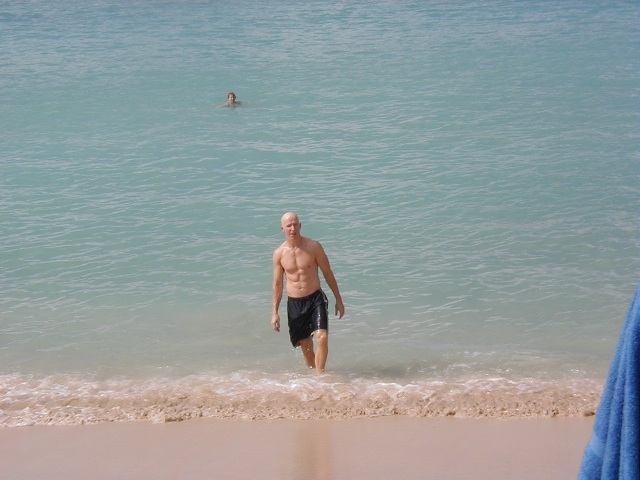 And there I am emerging from the BEAUTIFUL waters of the Caribbean - truly awesome beaches and wonderful swimming!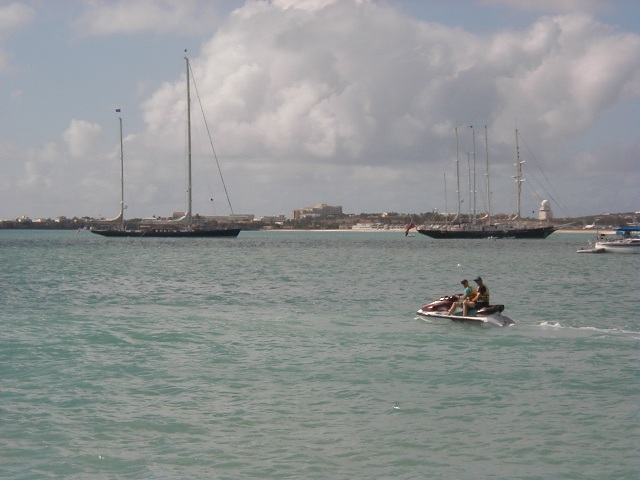 Dennis and I opted to rent a wave runner for an hour or so right outside of our condo (we were renting from Beth & Joe).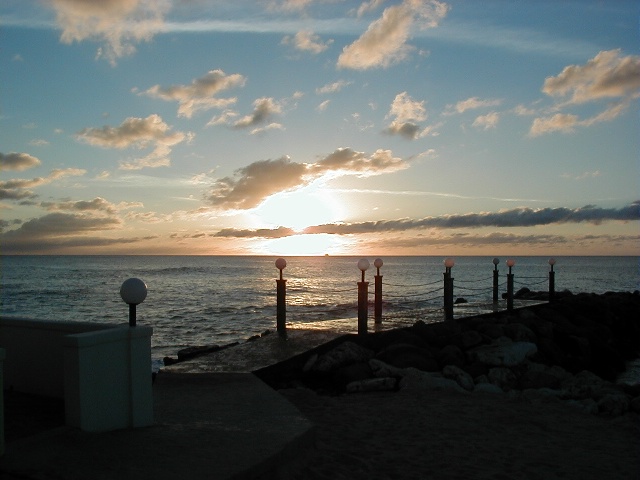 This was a spot right down the street from our condo...everyday presented a beautiful sunset!