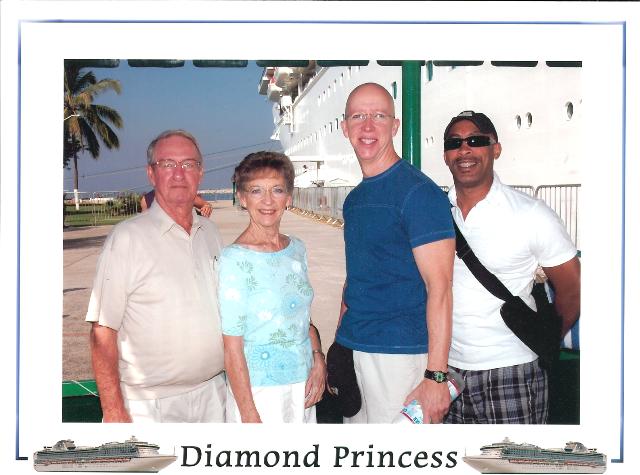 Borading our cruise ship with Milt, Mom, myself and my friend Kenneth.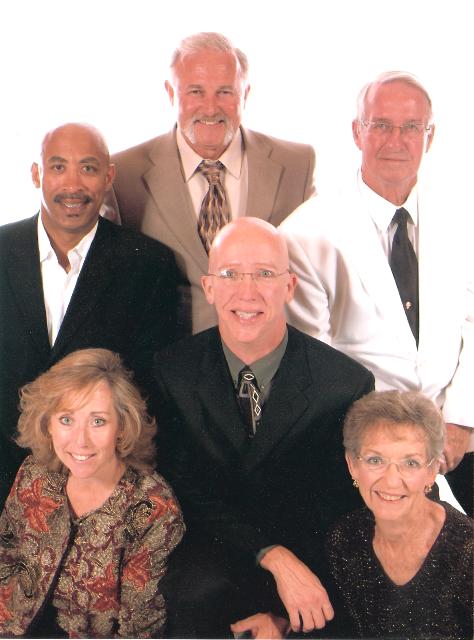 Group photo on the cruise (Kenneth, Sister-Kathy, Brother-in-law-Gerald, Tom, Milt and Mom).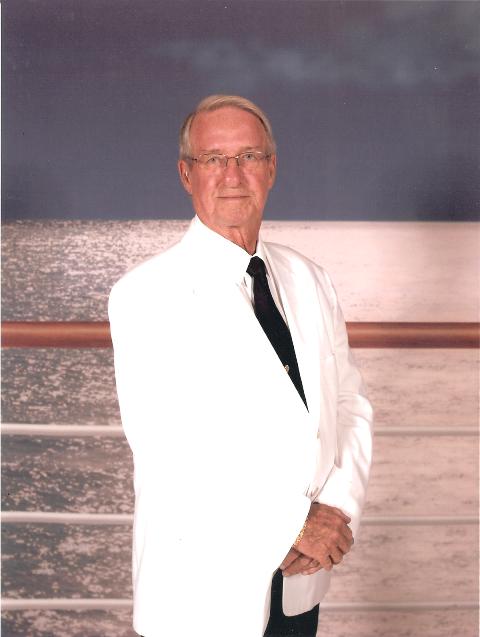 Milt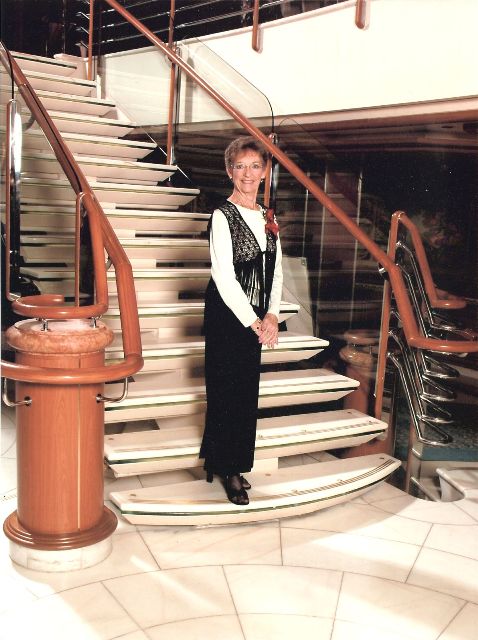 Mom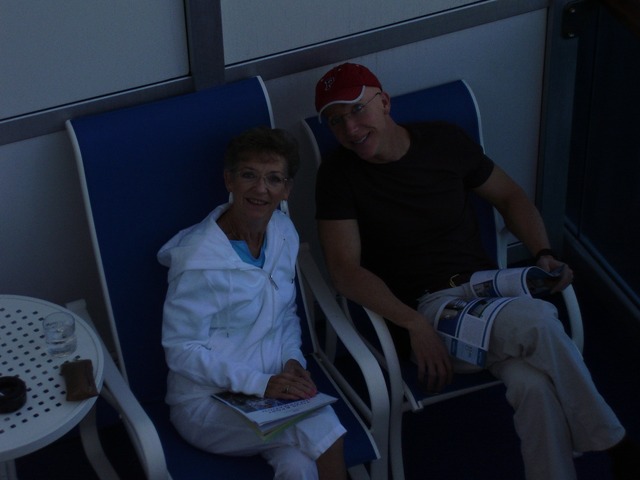 Mom and I sitting on deck.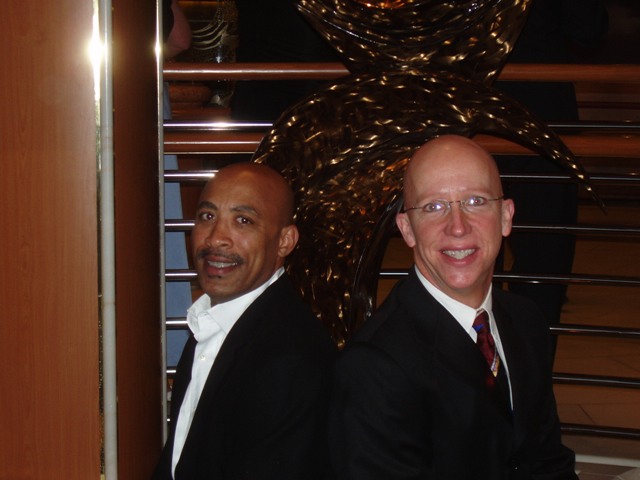 Kenneth and I dressed for dinner.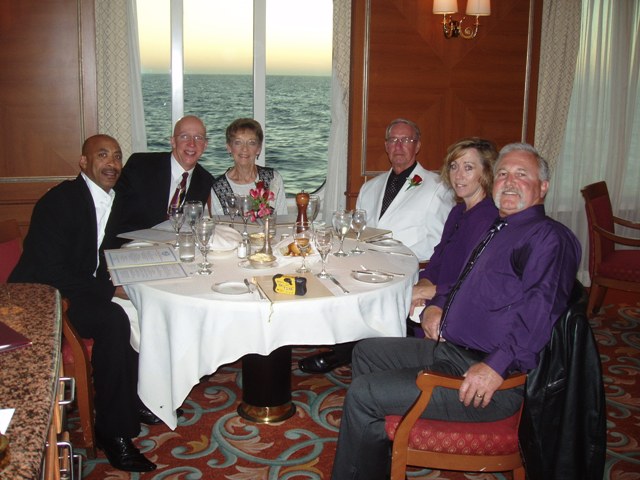 Many of the days on the ship we spent a lot of time on our own, but it was great always coming together for dinner.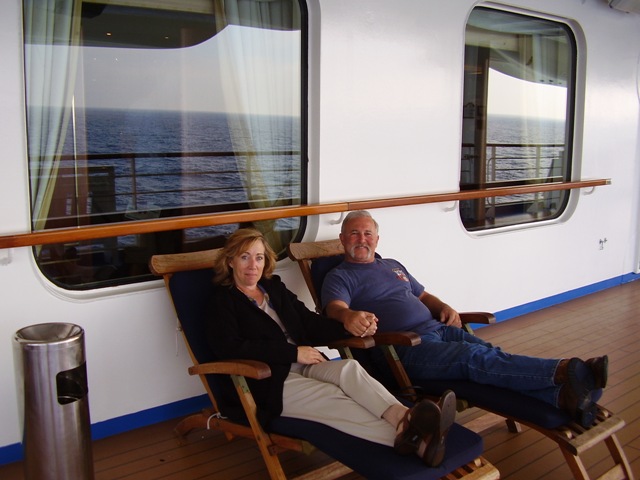 Kathy and Gerald on deck.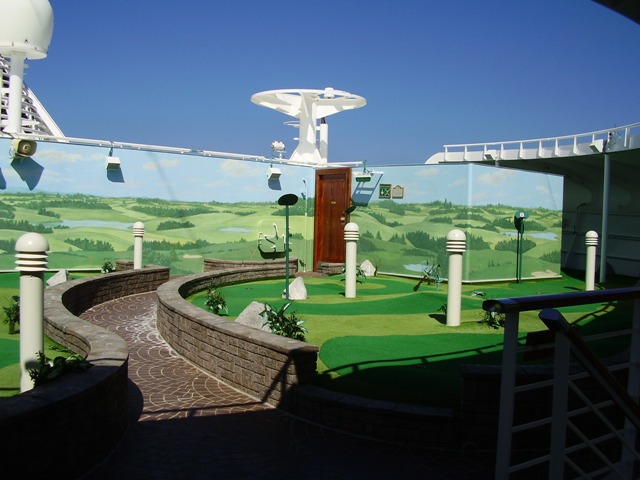 We entered a fun golf contest on board the ship.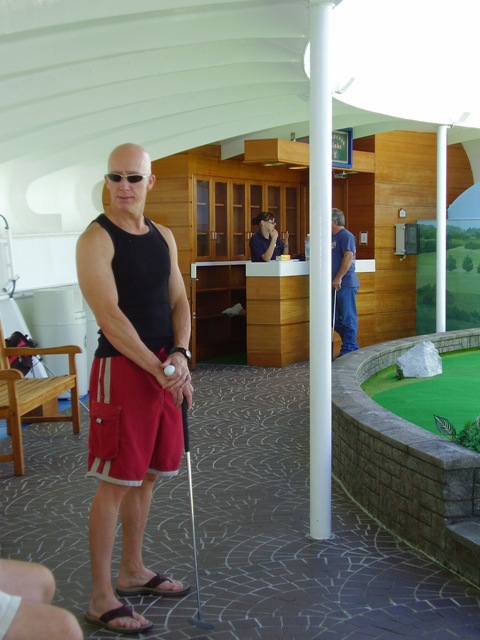 I didn't win anything, but it was fun.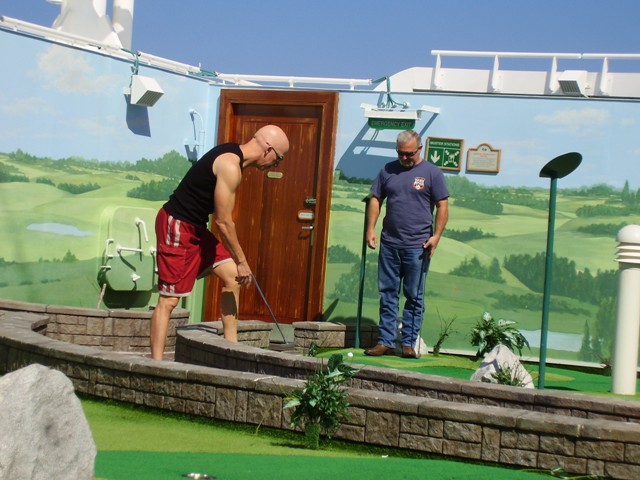 Just Gerald and I participated in the golf game.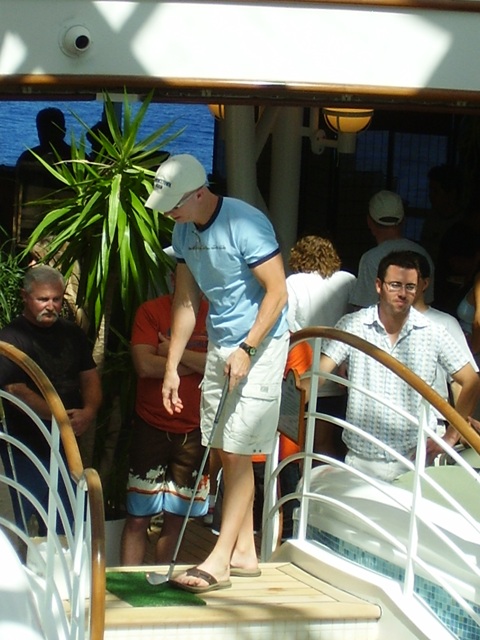 The final part of the golf competition - chip a wiffle ball into a hoop in the pool.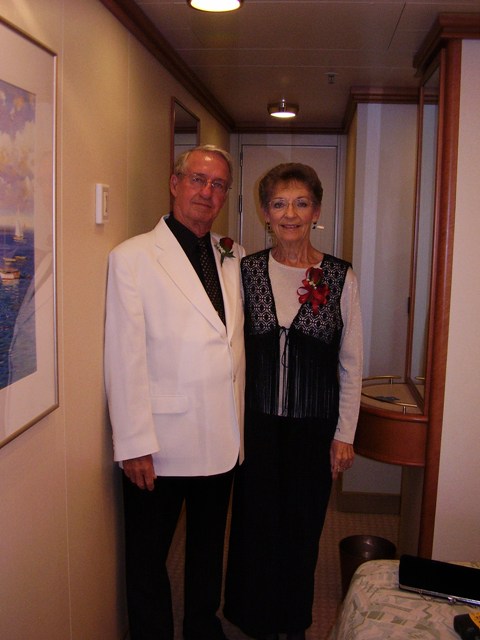 Milt and Mom dressed for dinner.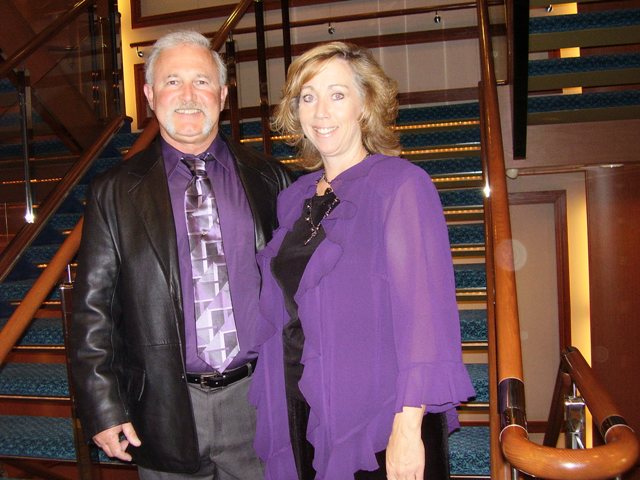 Gerald & Kathy.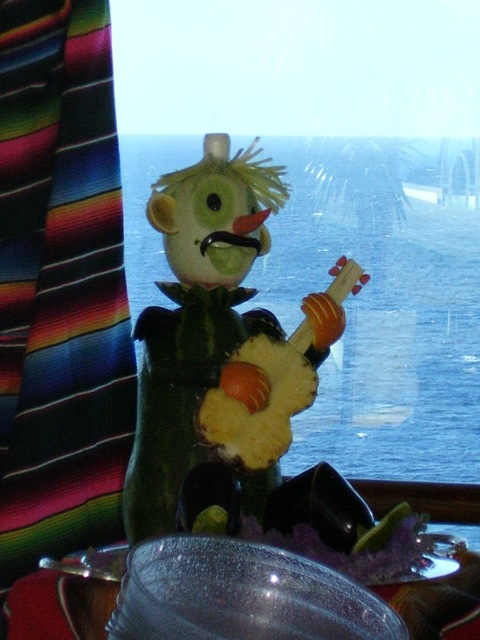 The ship does a pretty cool display and demonstration of food sculpting.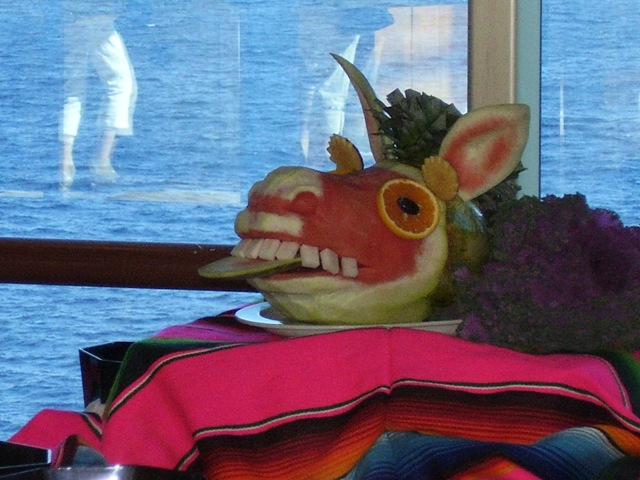 Food sculpture.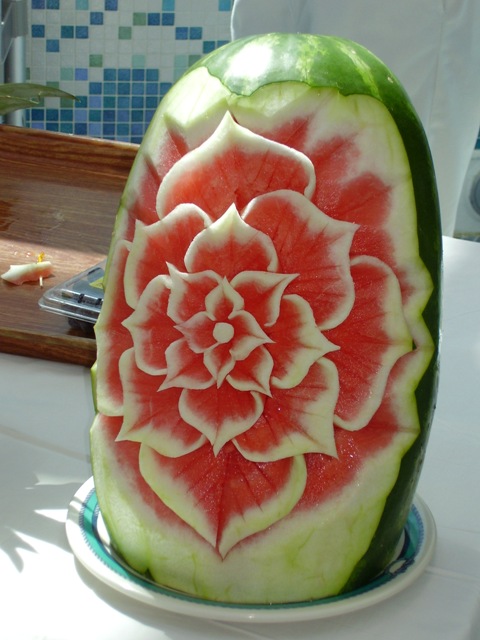 Food sculpture.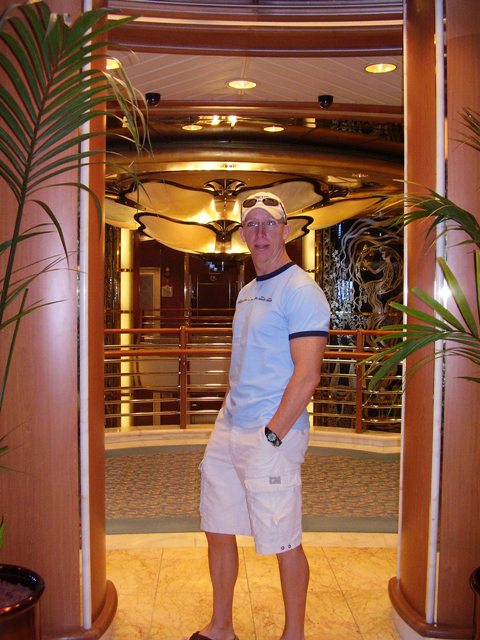 Me...not quite dressed for dinner.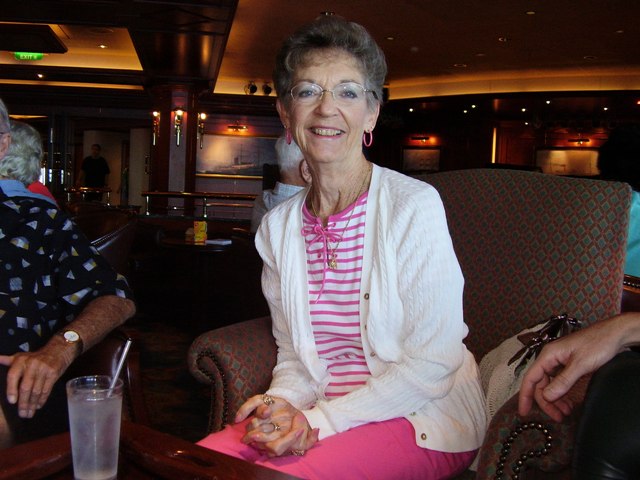 Mom hanging out on ship.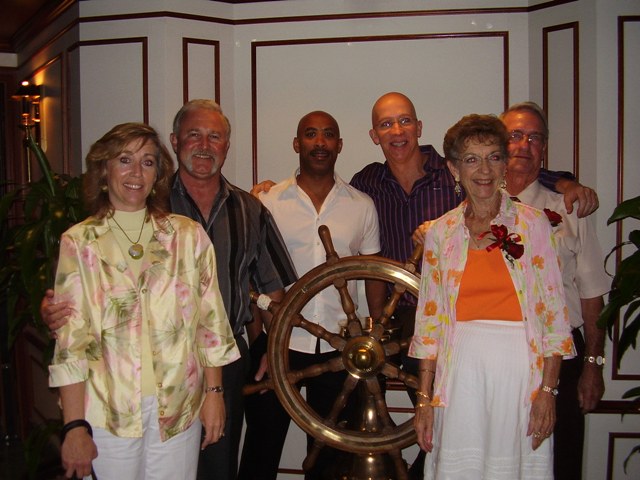 Another group photo on our way to dinner.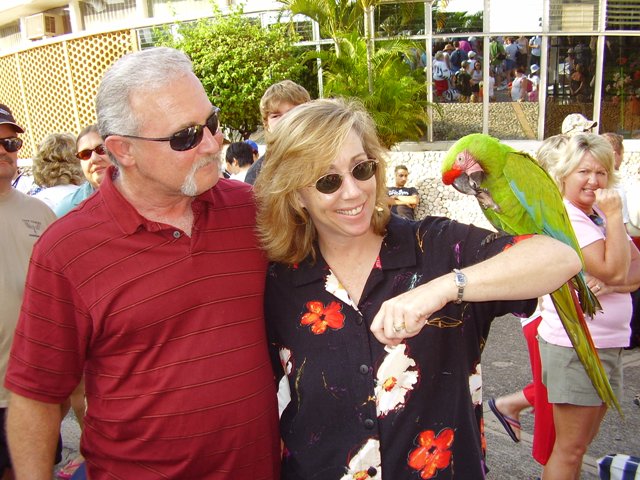 Kathy and Gerald took a trip at one of the ports to this zoo spot and had a great time on their own.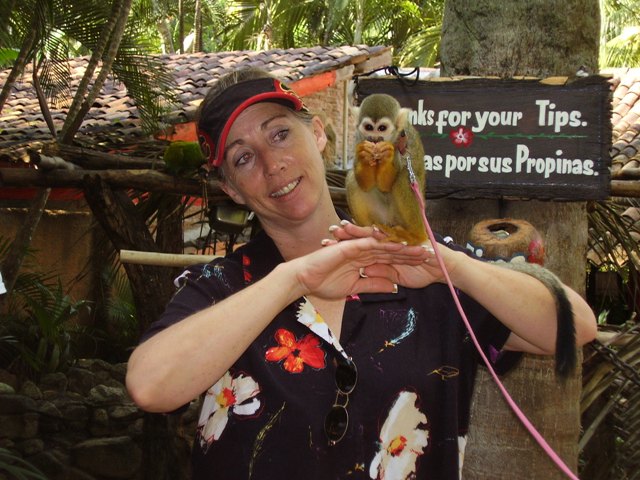 Kathy holding a monkey.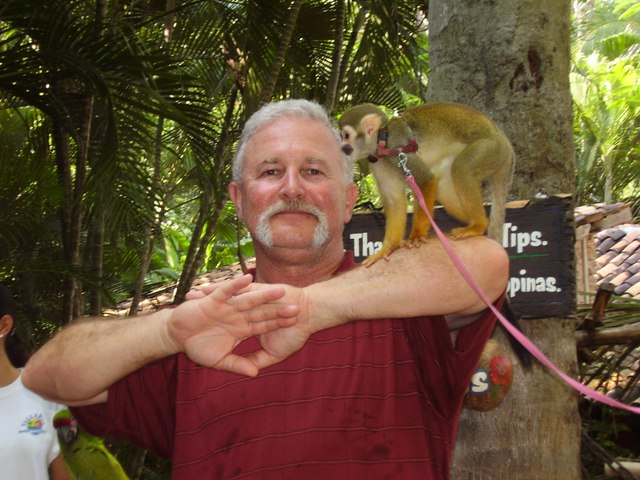 And Gerald with the monkey.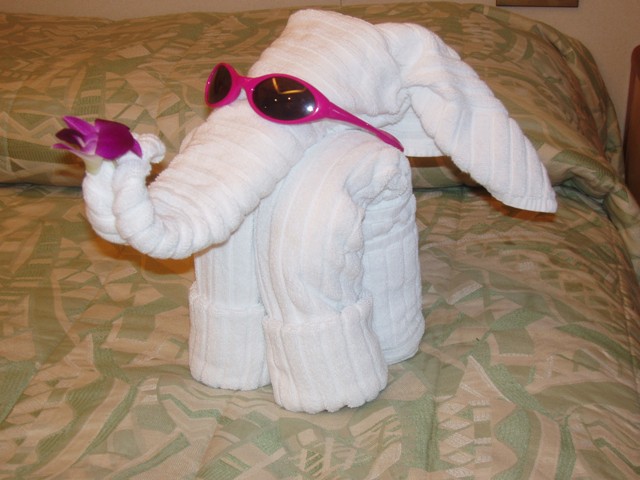 Anyone that has been on a cruise is familiar with the towel sculptures the cabin personnel make and leave for you in your room.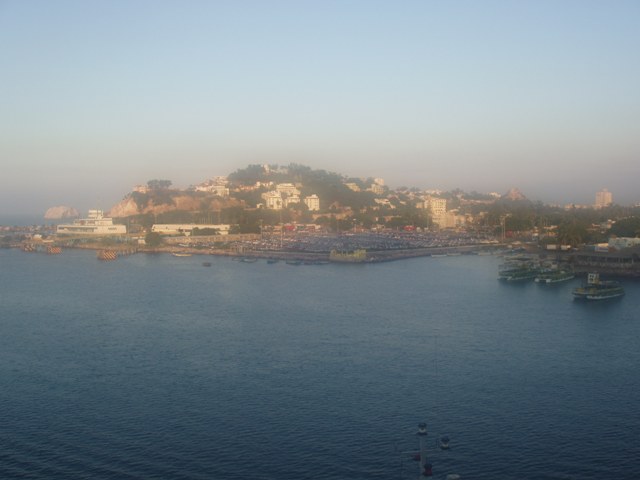 Arriving into the port of Mazatlan - I think my favorite stop. Here we rented jet-skis and cruised around the bay. We also hiked to the top of a cliff overlooking the bay.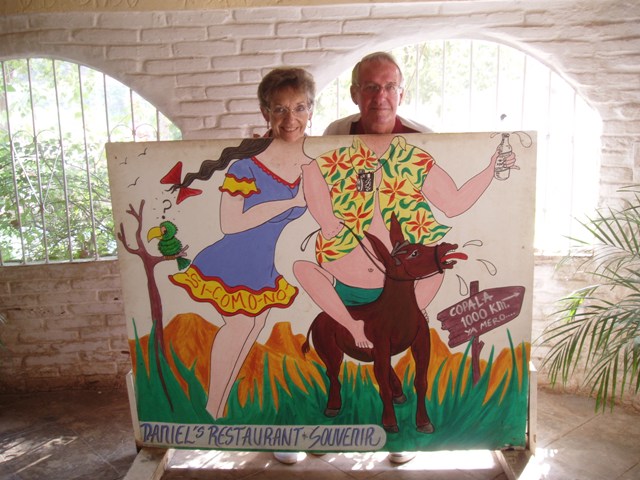 We don't get a chance to see our parents acting silly too often ;-)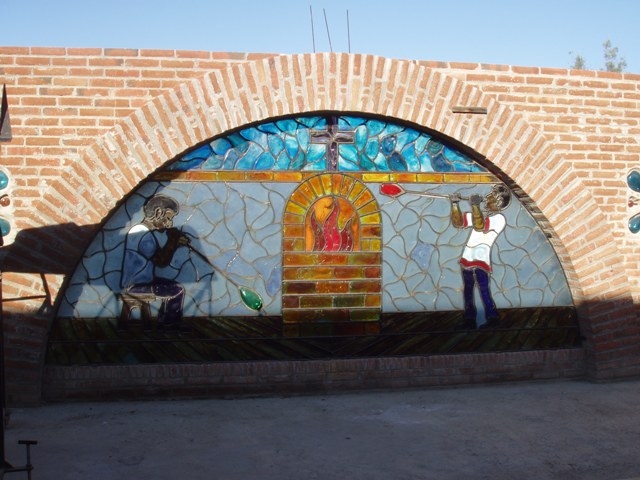 At Cabo San Lucas we went to a glass blowing studio.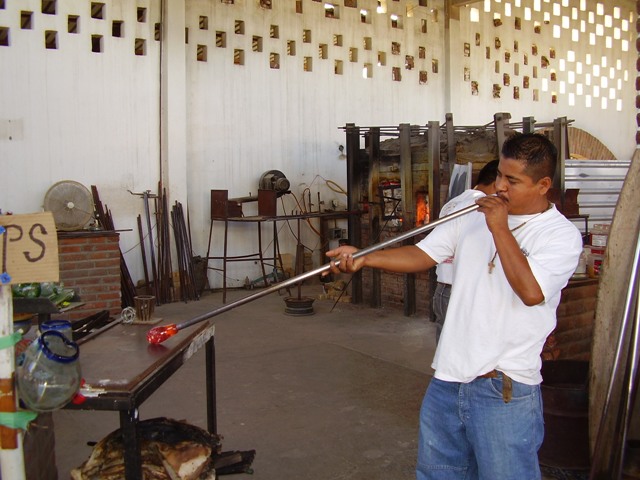 Cool place.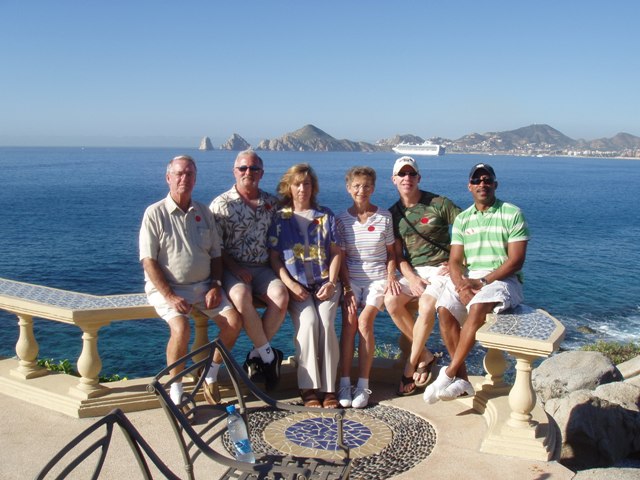 Cabo San Lucas, since it is on the tip of Baja California, had more of a San Diego feel to it than Mexico.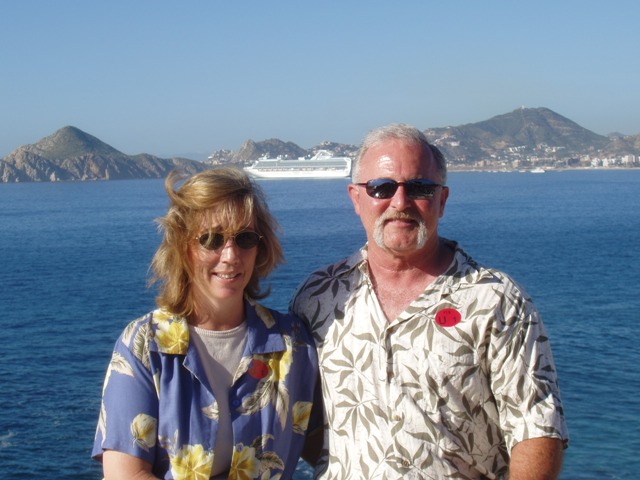 Kathy and Gerald with our ship behind them.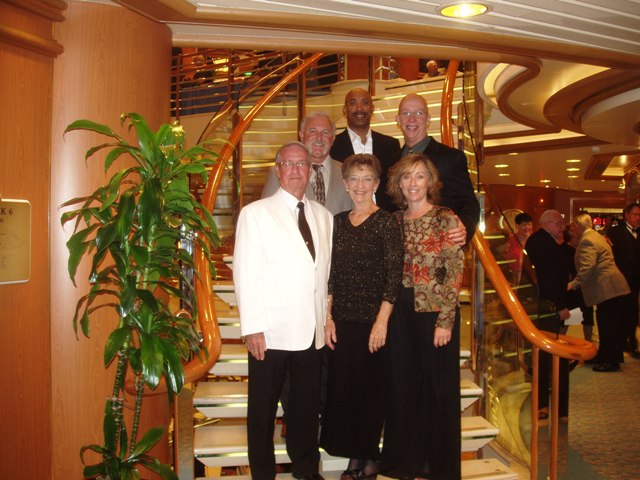 More group photos.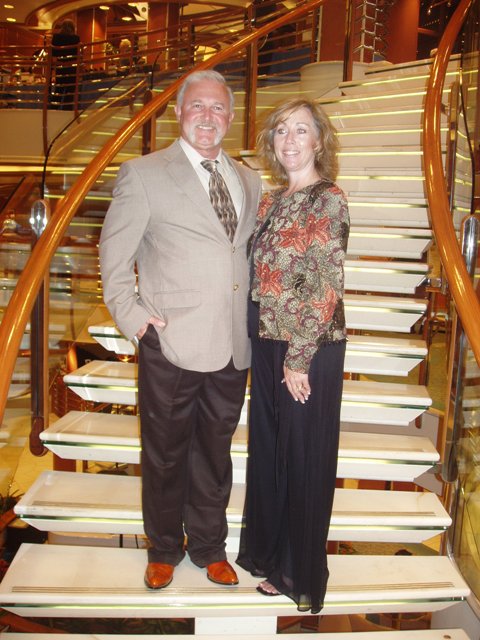 Gerald and Kathy looking wonderful!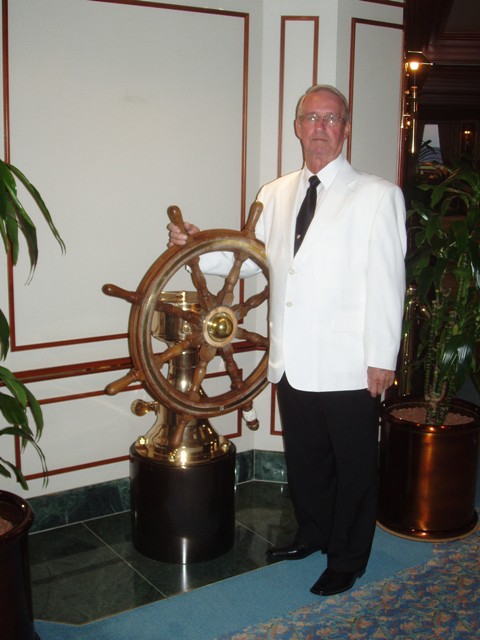 Milt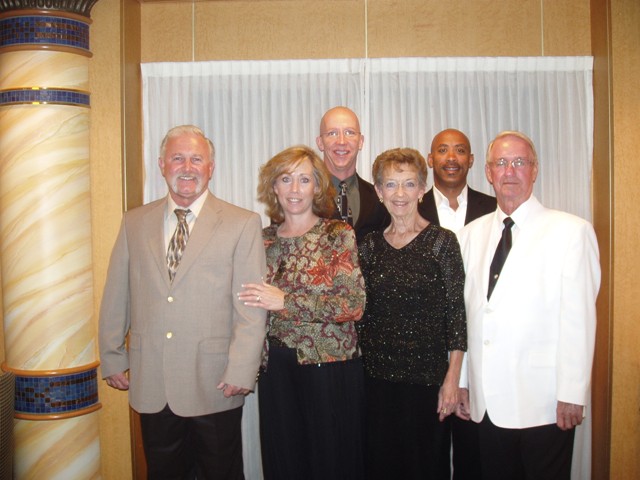 Lots of group photos.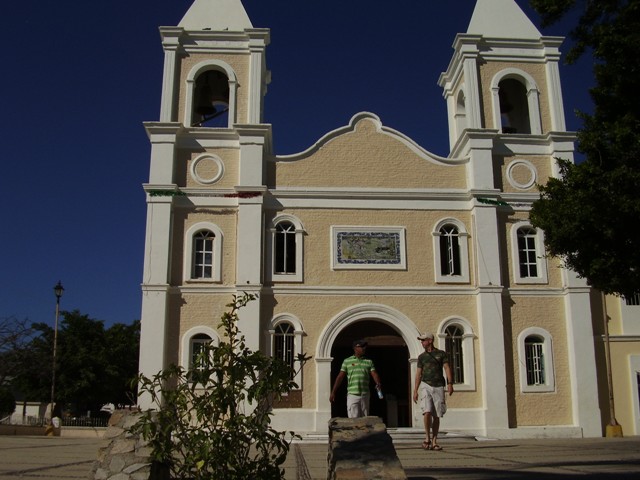 Kenneth and I.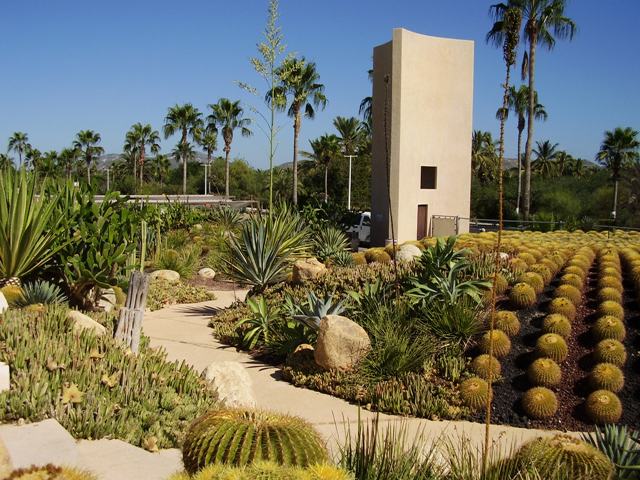 I seem to have more pictures of Cabo than our other stops.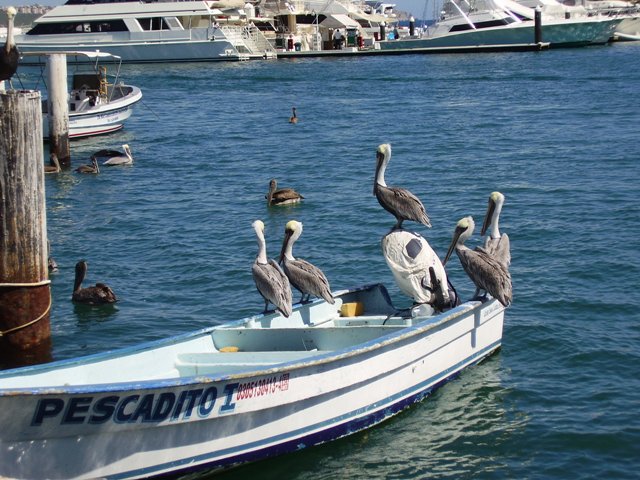 Cabo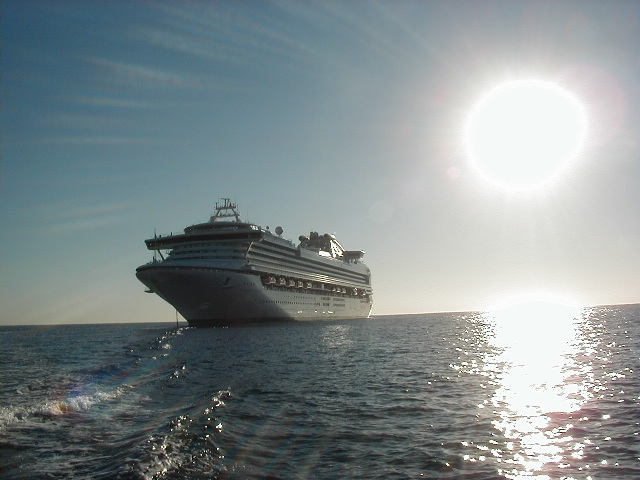 And what's a cruise without the typical ship photo taken on our tender ride to Cabo.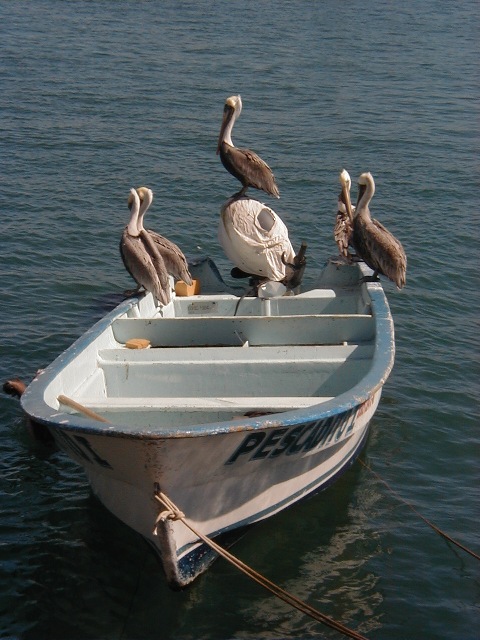 Cabo San Lucas harbor.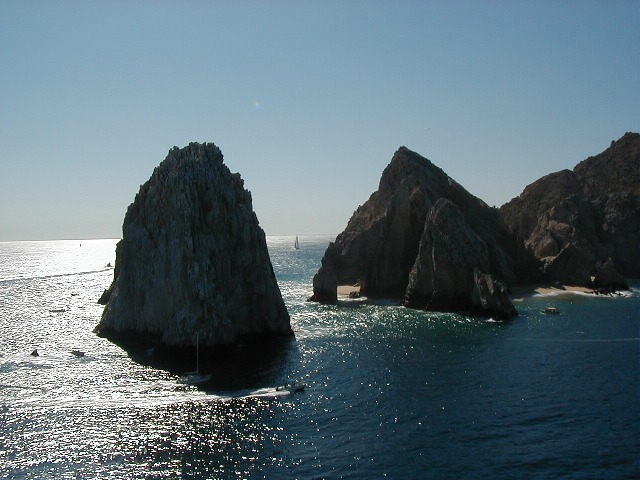 Our last port, departing Cabo San Lucas and heading back up to California.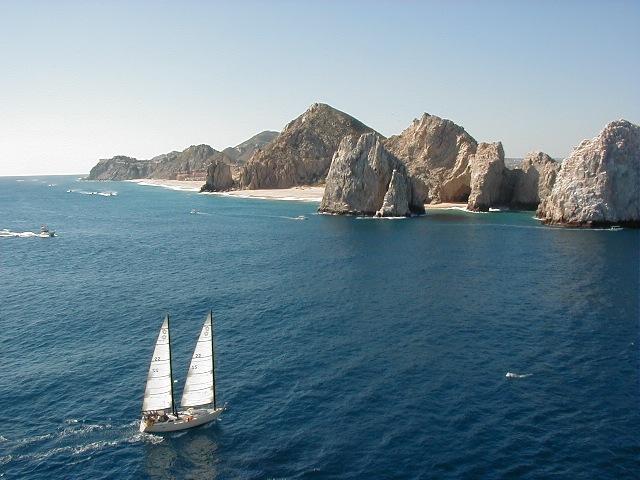 View of Cabo.