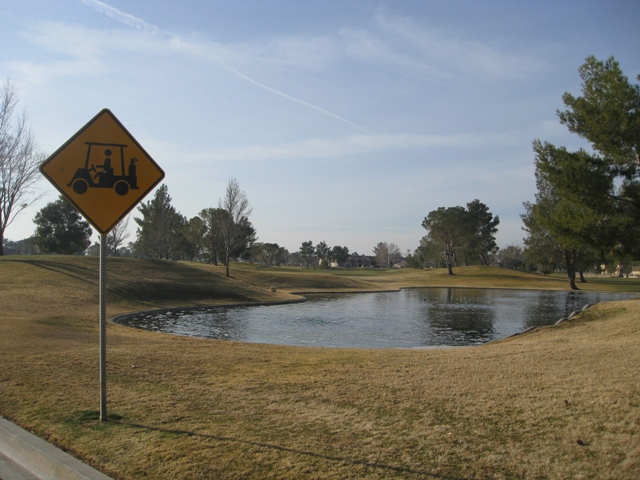 Todd really got a kick out of the Golf Cart Crossing signs...makes me wish even more I had stopped to take a picture of the Penguin Crossing signs in New Zealand!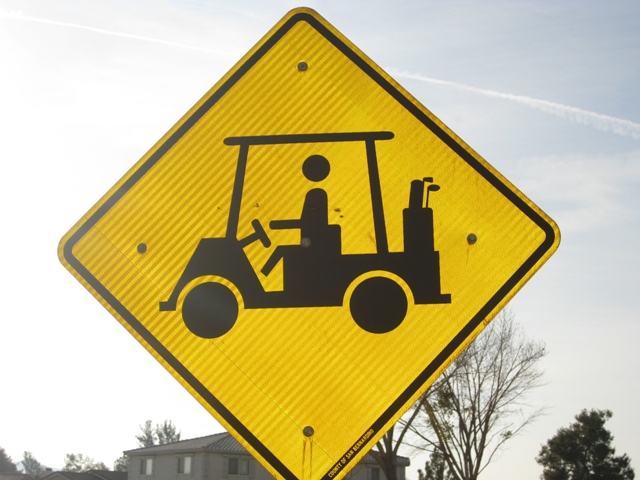 Todd really got a kick out of the Golf Cart Crossing signs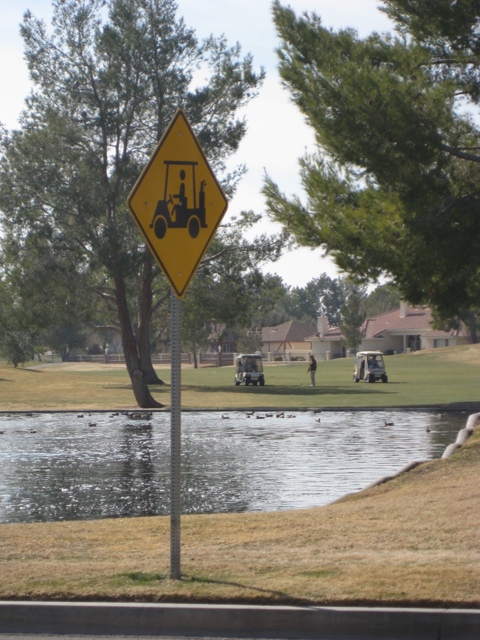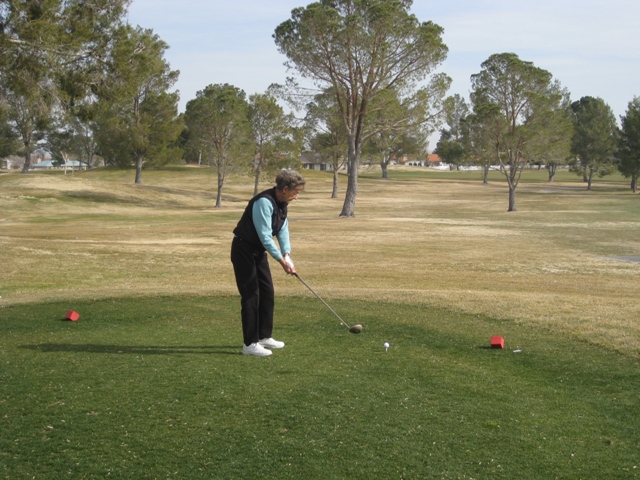 Joan - always in the fairway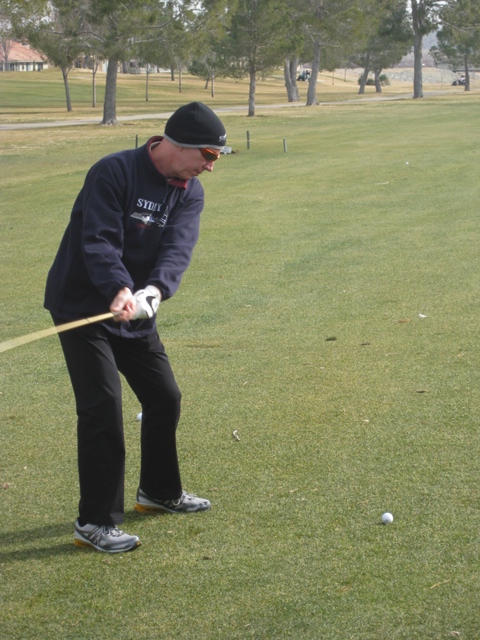 Tom - often times in the fairway, and often times playing in the trees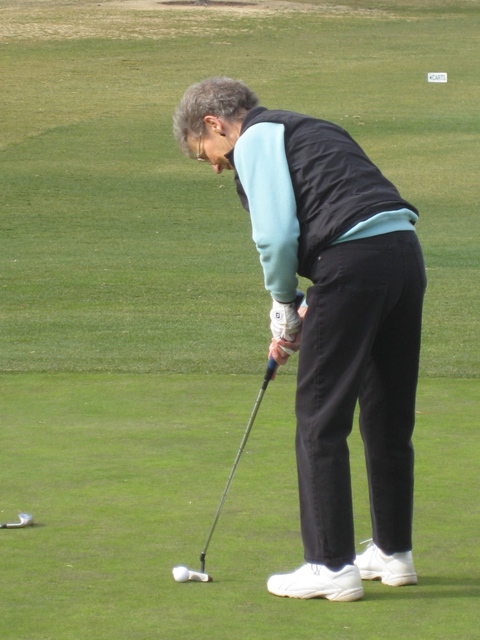 Joan - the putting queen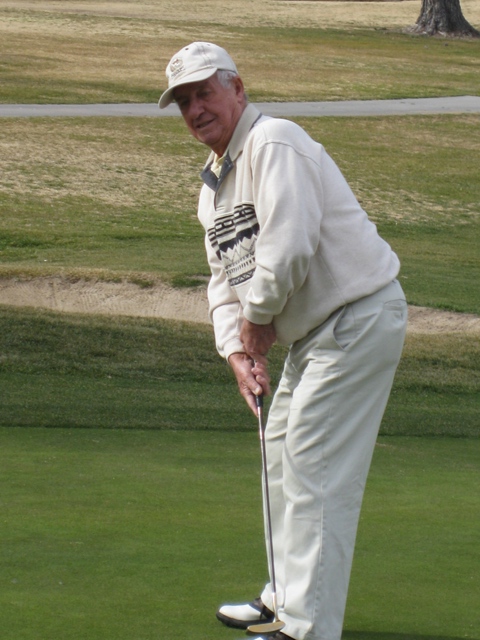 Milt - hits a mean drive - and always a short, quick chip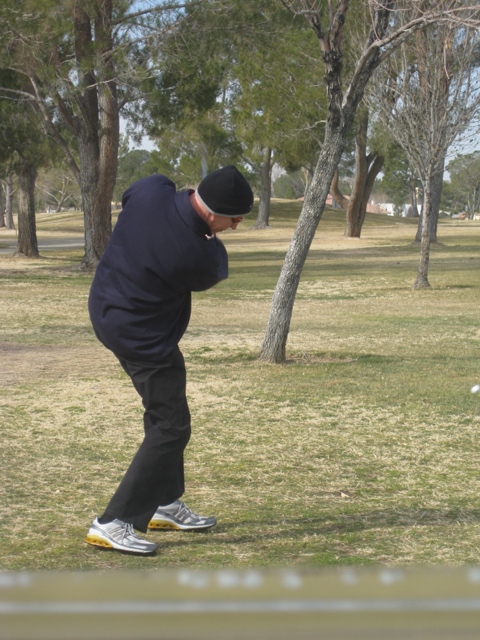 See...those darn trees got in my way...again!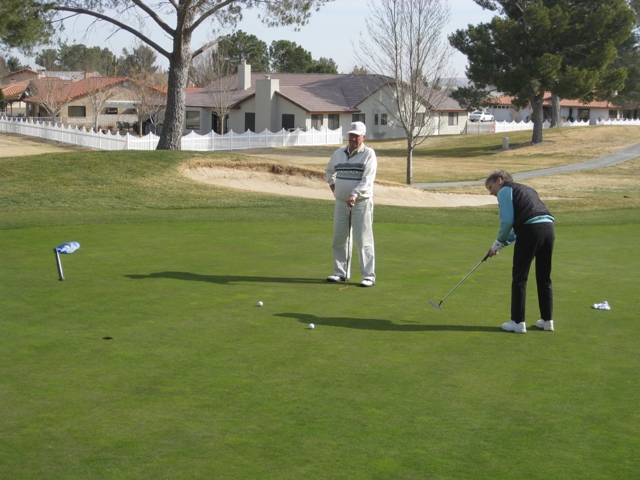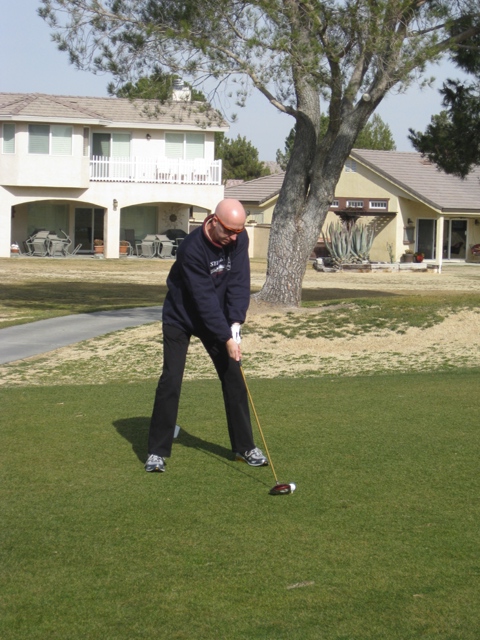 Now that tree is supposed to be there...I'm on the tee...I swear!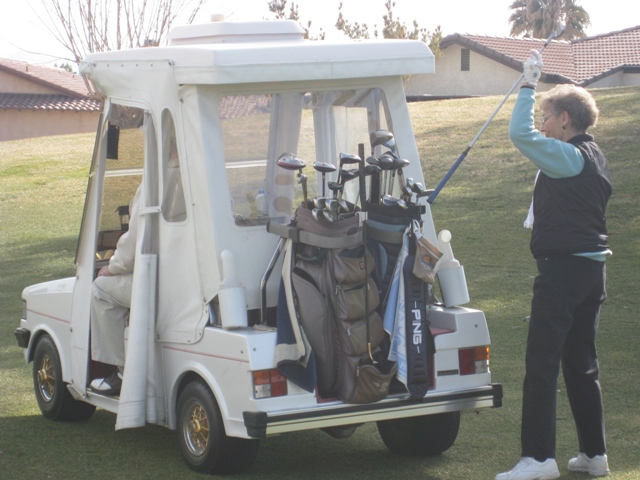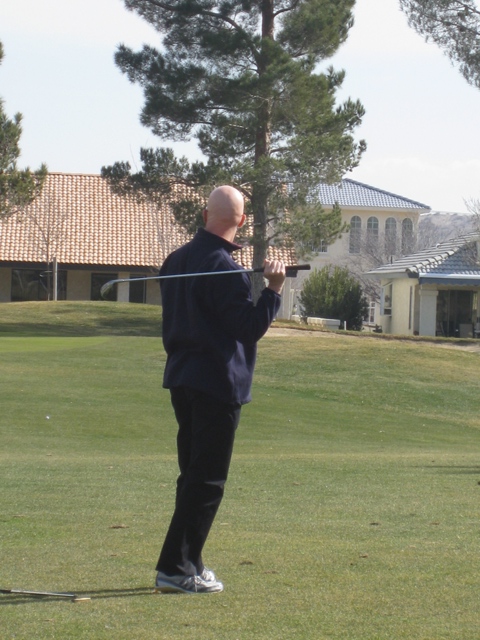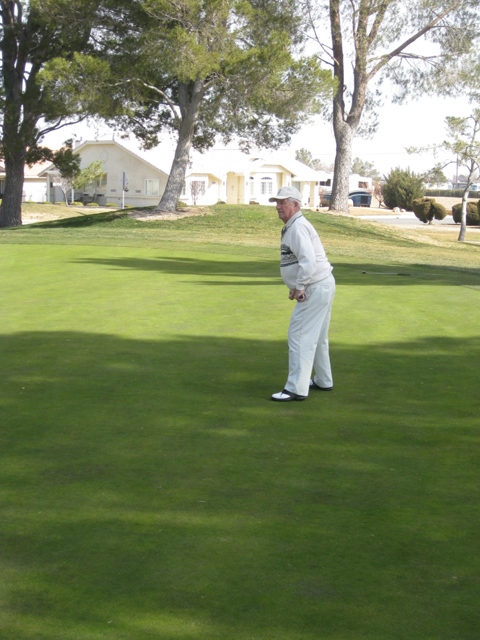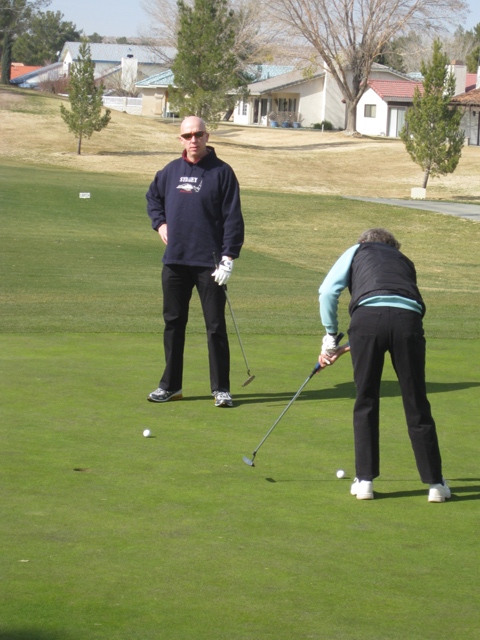 Studying the putting queen's technique

Hopefully I learned something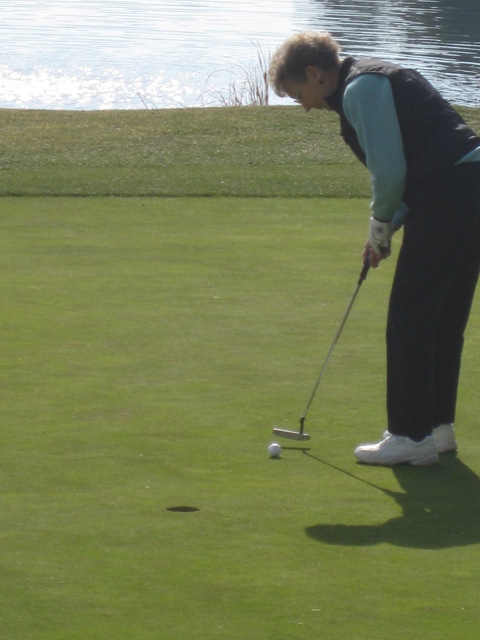 Oy...there she goes again...sinking another one

Hey...look ma...me too!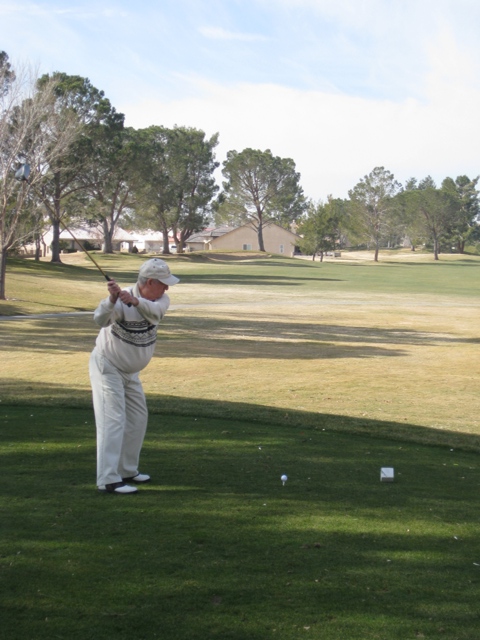 Milt - the power hitter - he hits a very mean drive - and darn straight too - maybe I can learn something!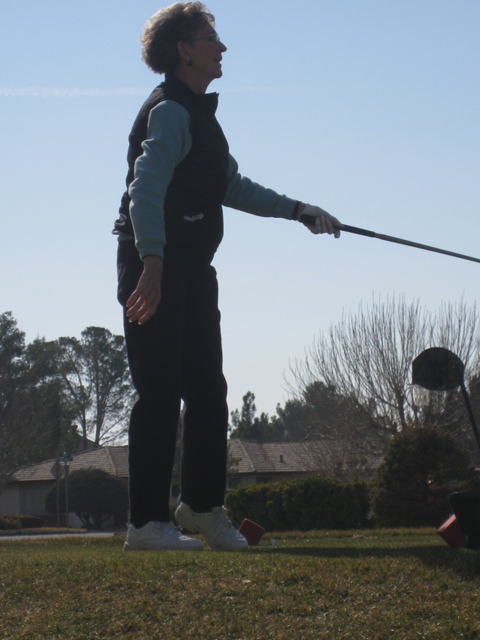 Does she really need to watch it? We all know where it's going. Can you say "fairway"?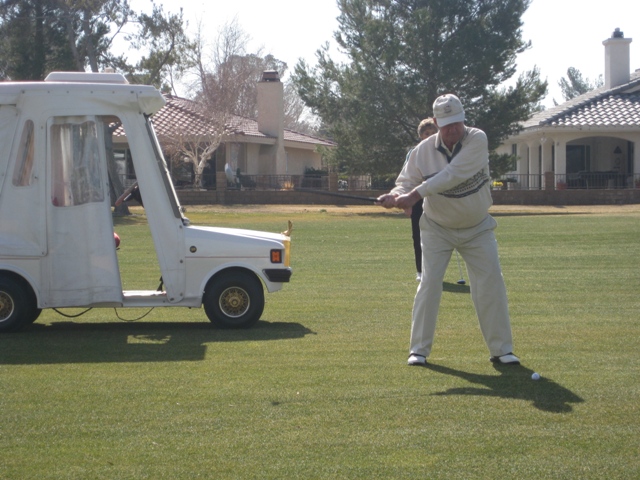 Also the master of the wood on the fairway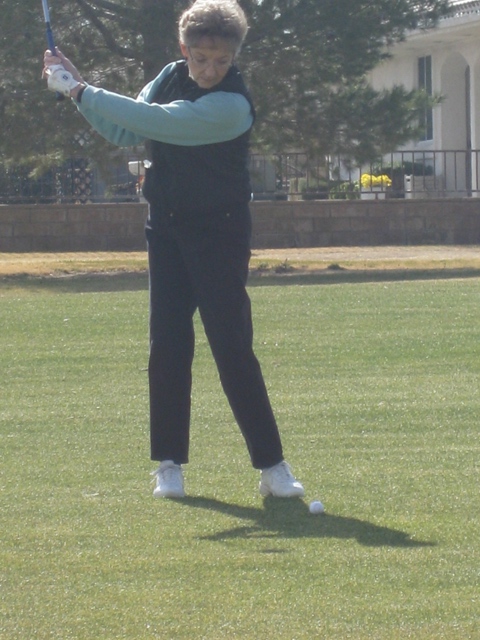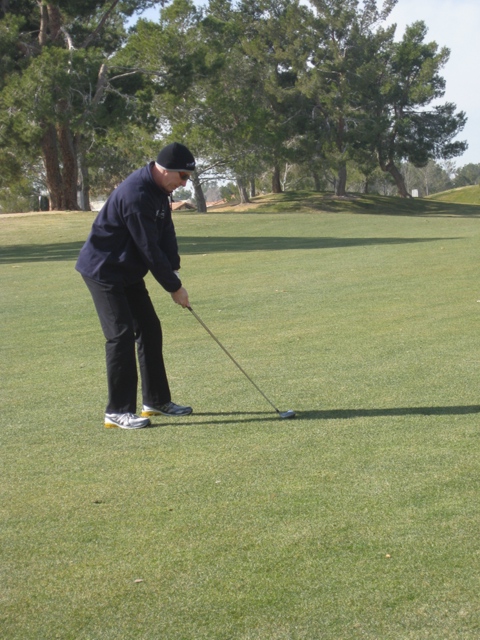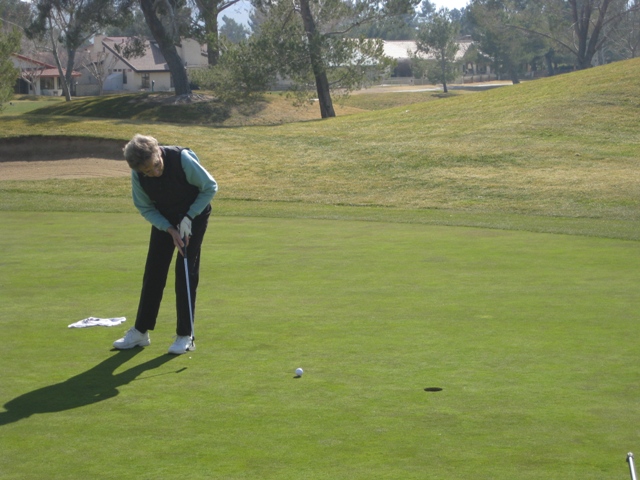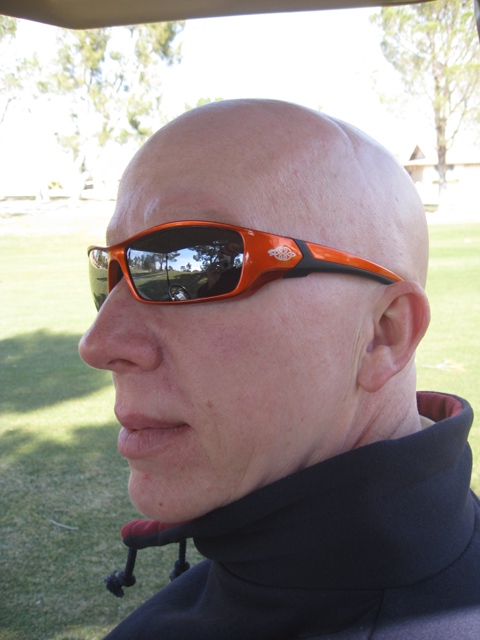 A few dimples on my head, and you could almost mistaken it for a golf ball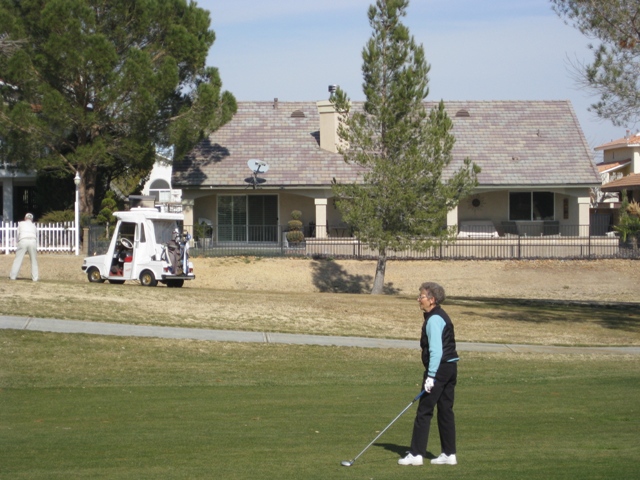 There she goes again...watching it...although maybe she's trying to push it farther with her mind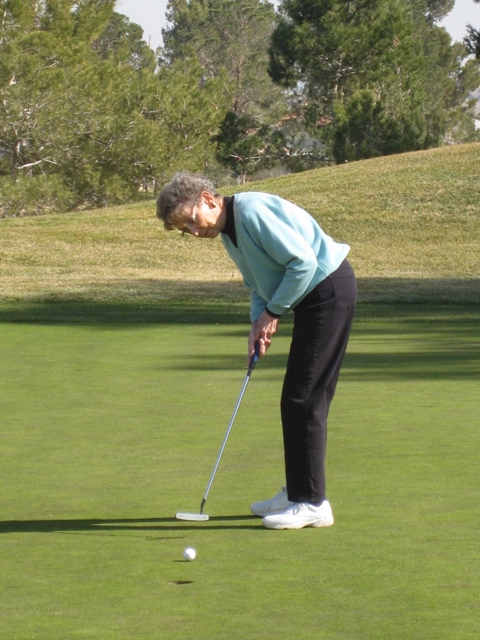 hmmmmm...you think it will go in the hole?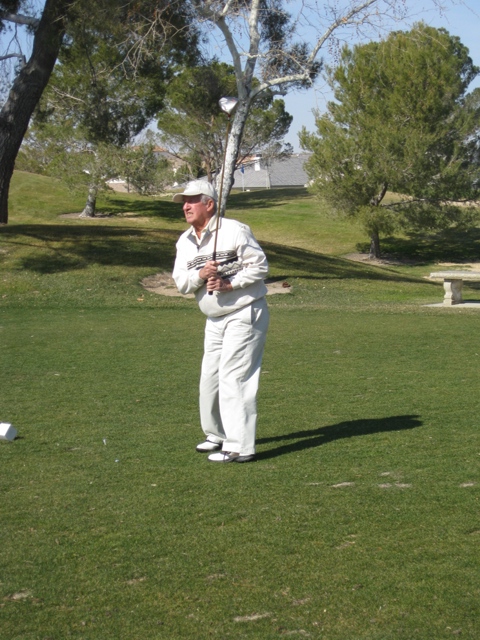 There goes that long drive again...he has to give up his driver everytime...if it works that well for him, what do I have to lose?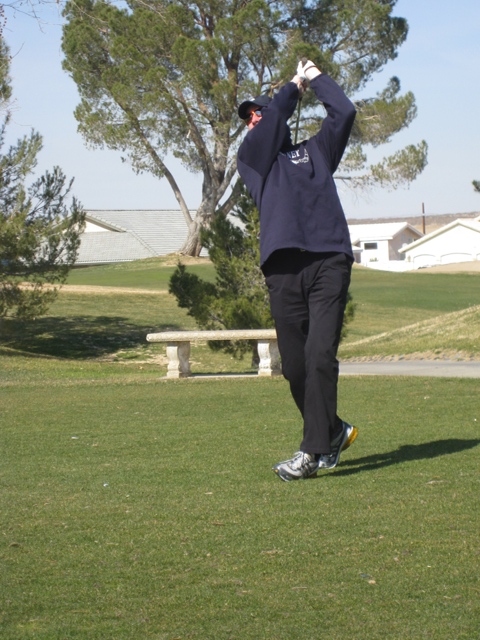 Hey...I think I got it!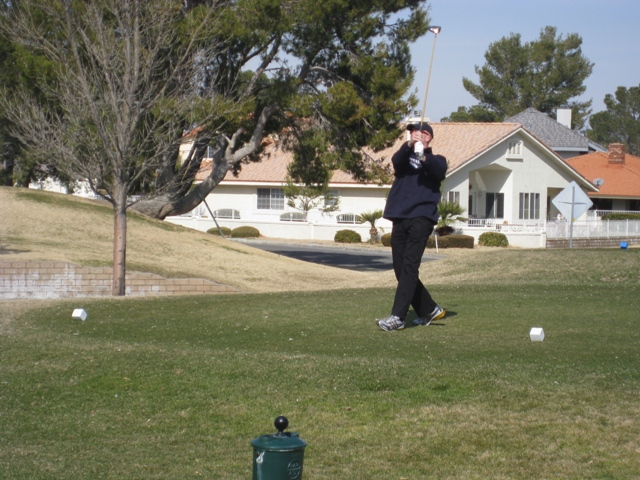 Yep...I do believe I do...maybe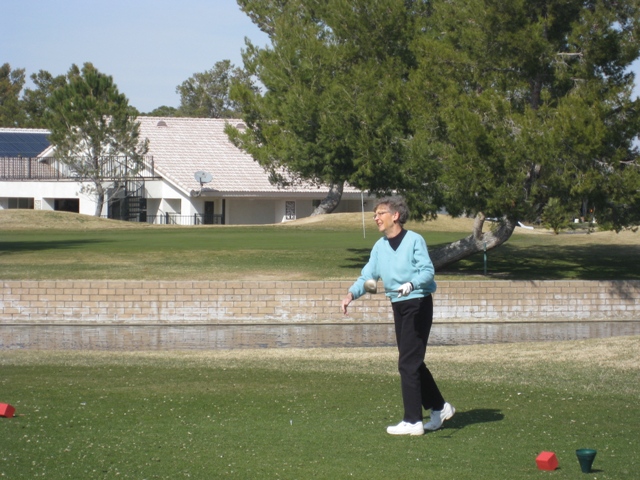 I ask again...why look?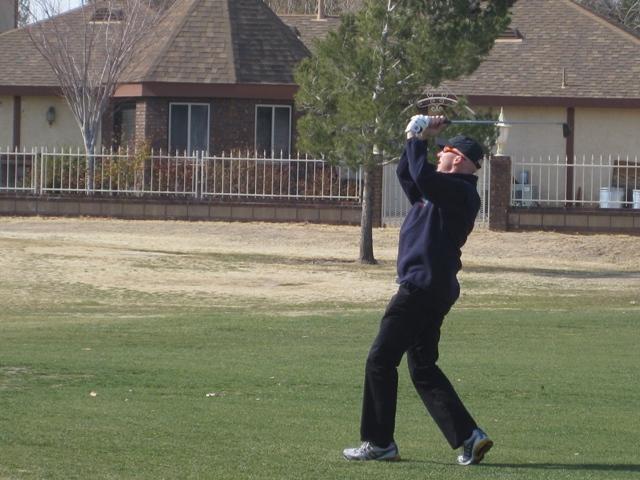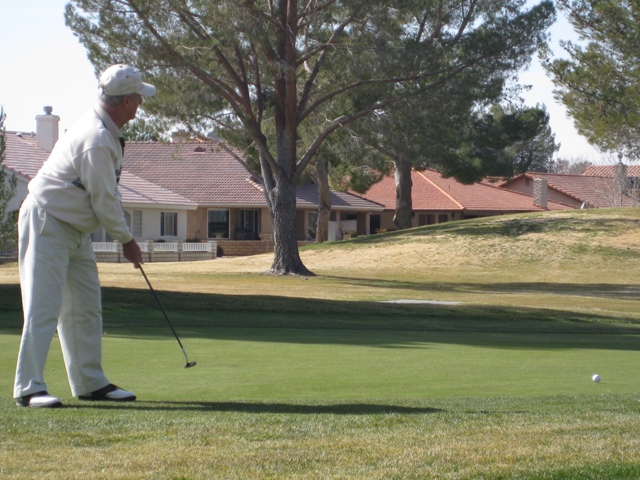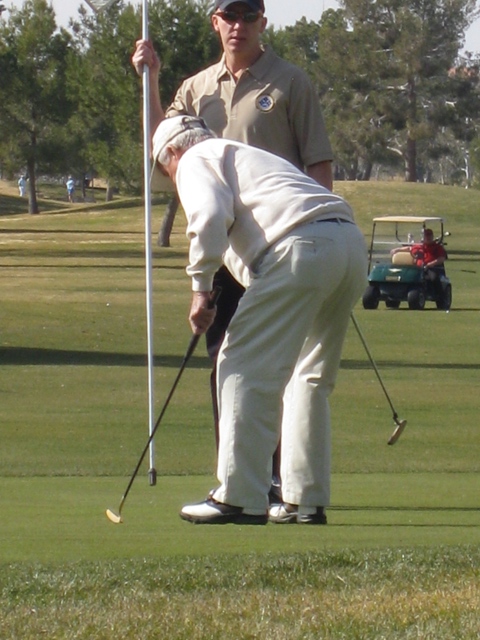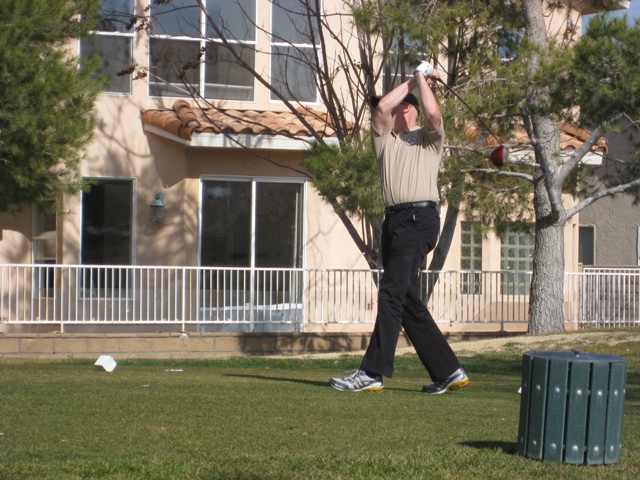 Ahhhh...now it's starting to warm up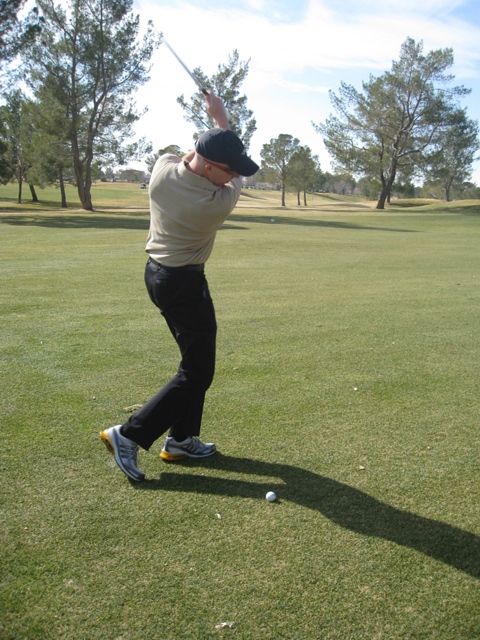 Honest, that was a practice swing...I swear!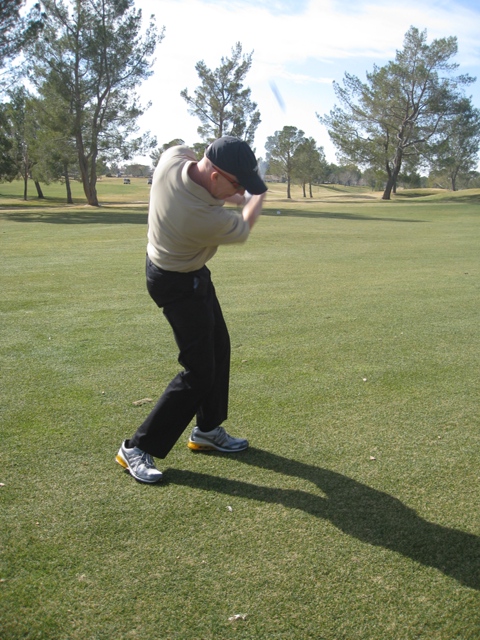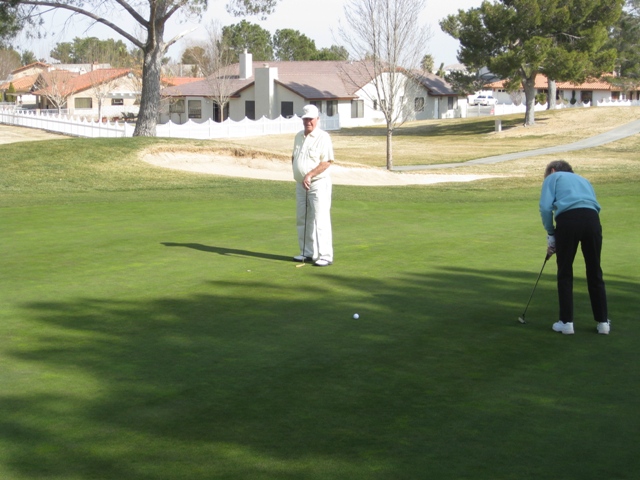 I don't remember, but I'm sure it fell in the cup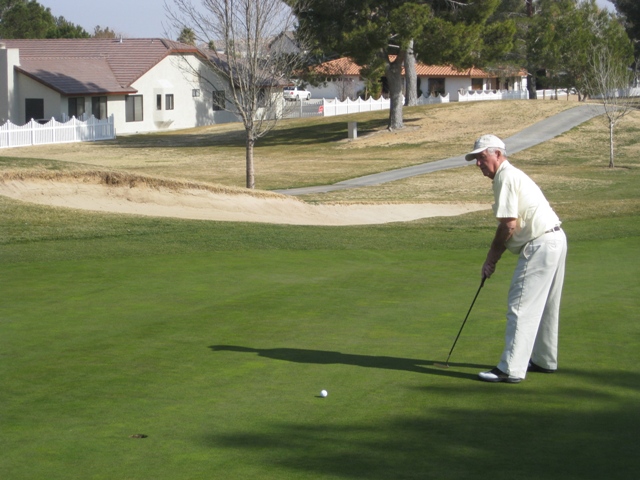 And that one too no doubt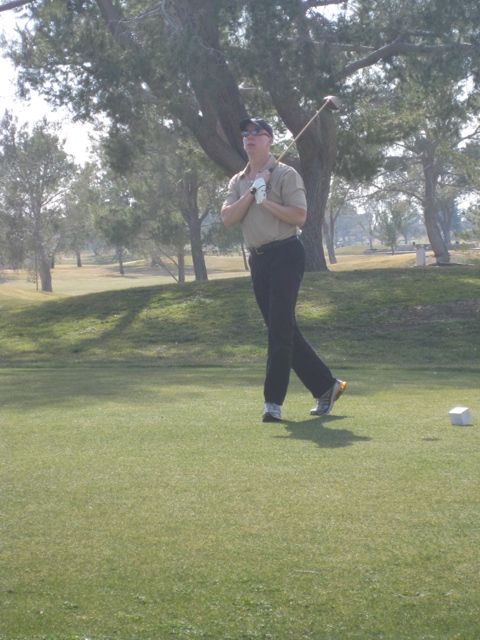 Me on the other hand...I have to look...just making sure it wasn't one of those darn tree magnet balls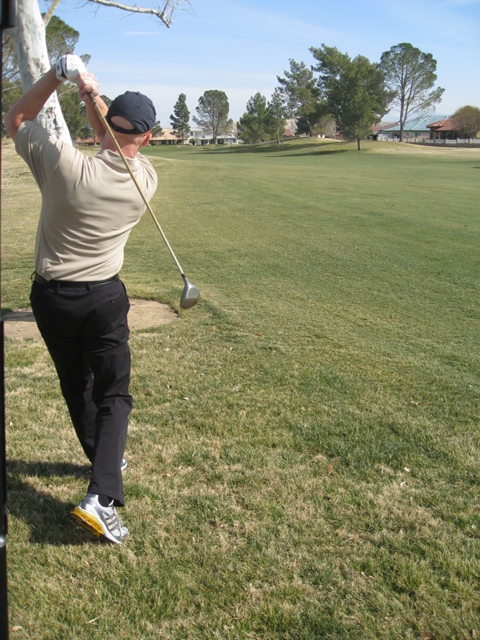 Looks like it was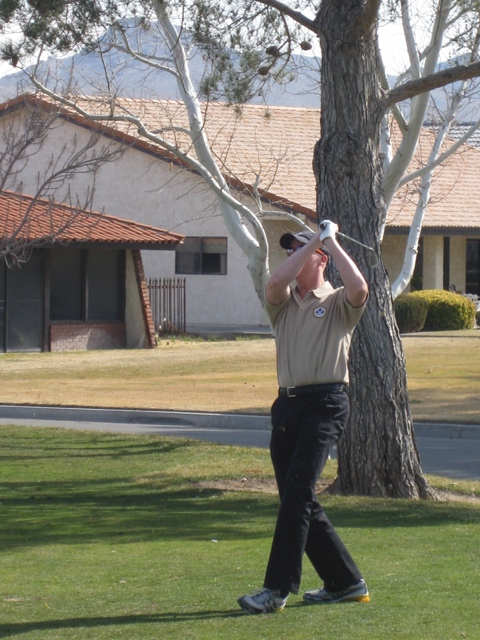 And that tree is also supposed to be there...it had nothing to do with my drive...I'm on the tee again...really!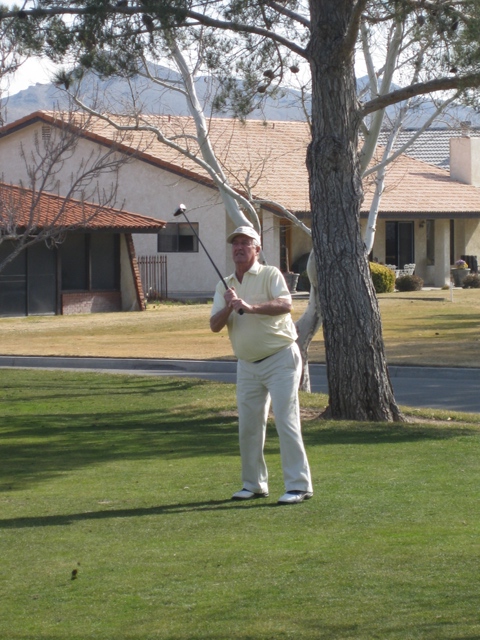 See...Milt wouldn't hit into the trees!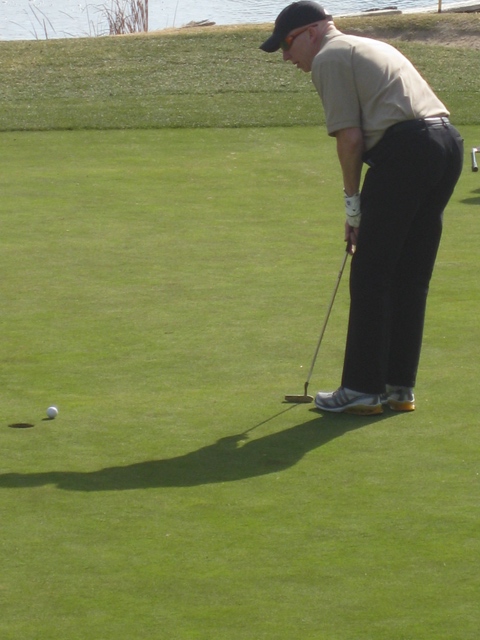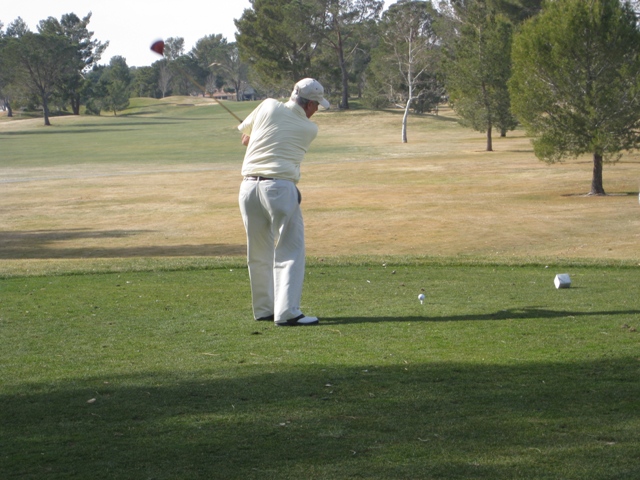 See...he takes practice swings too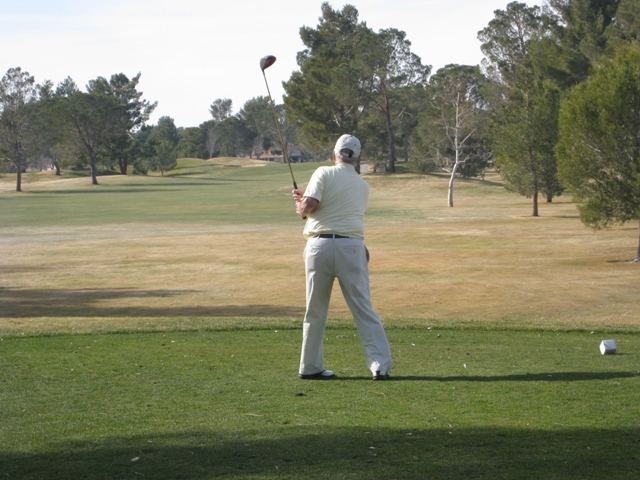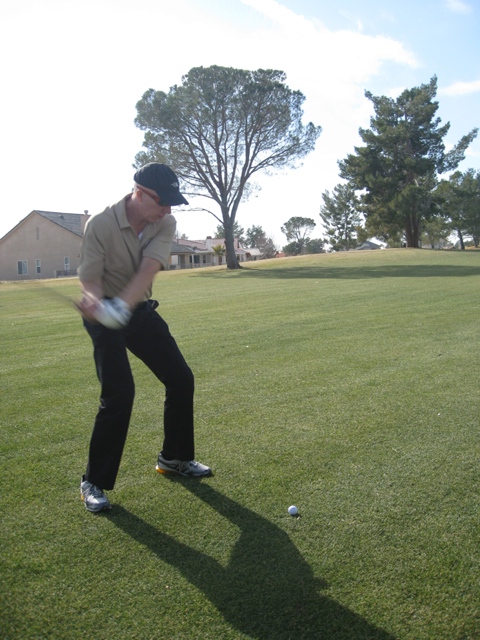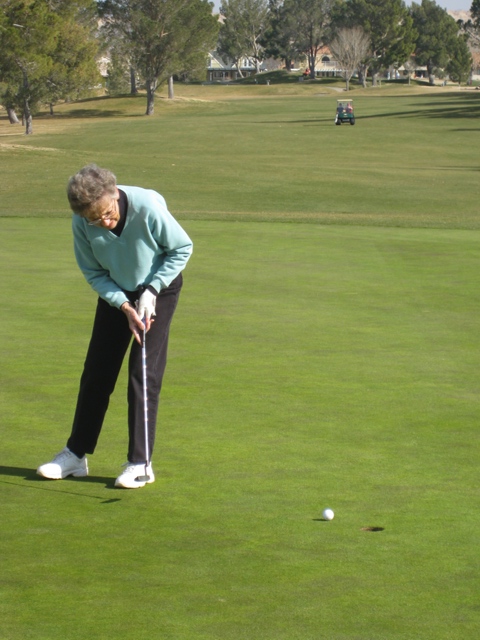 Ker-Plunk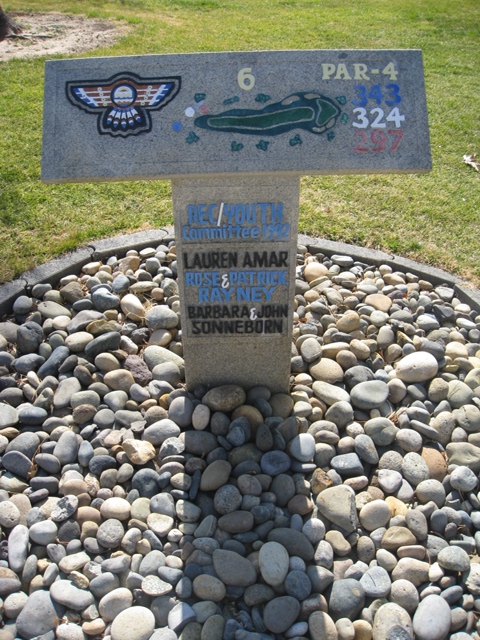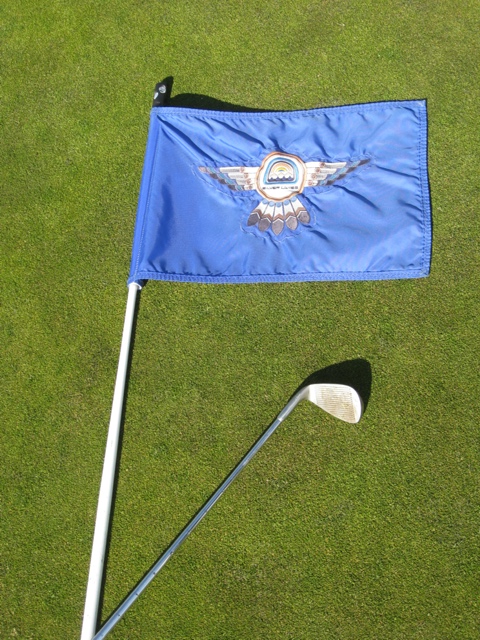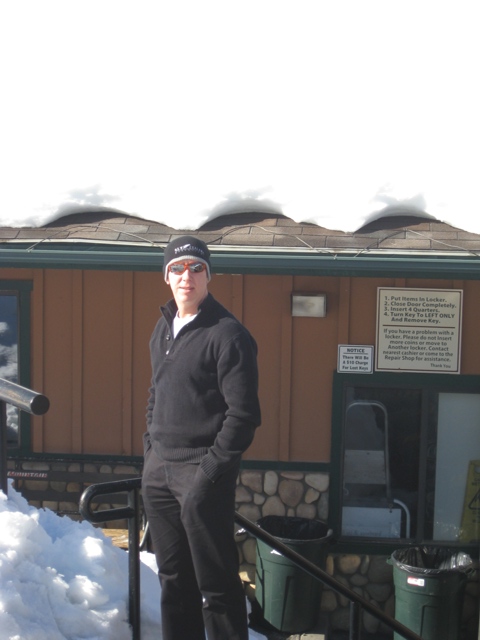 Big Bear, CA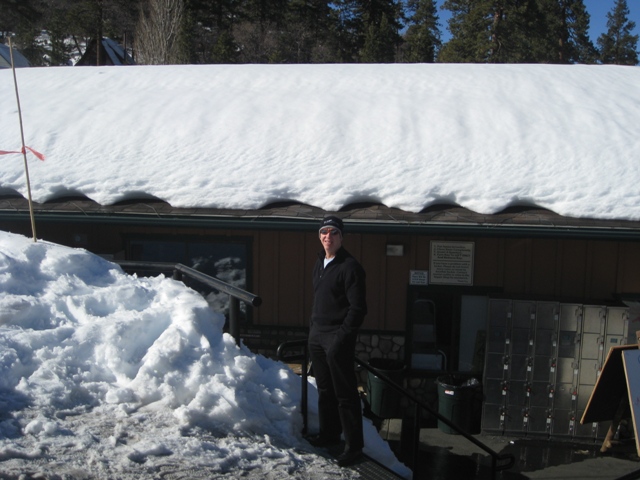 That's a lot of snow!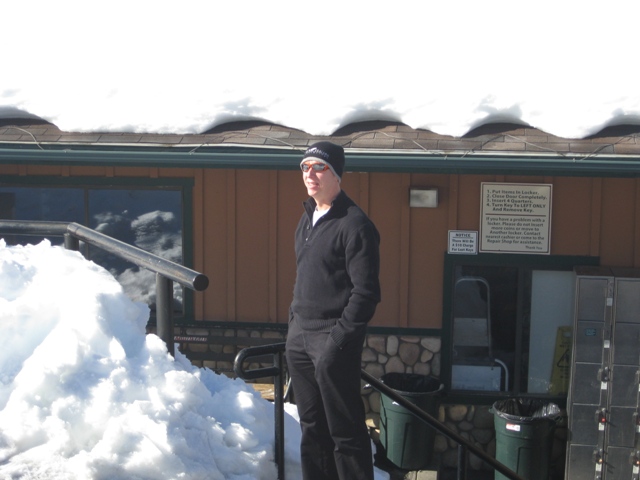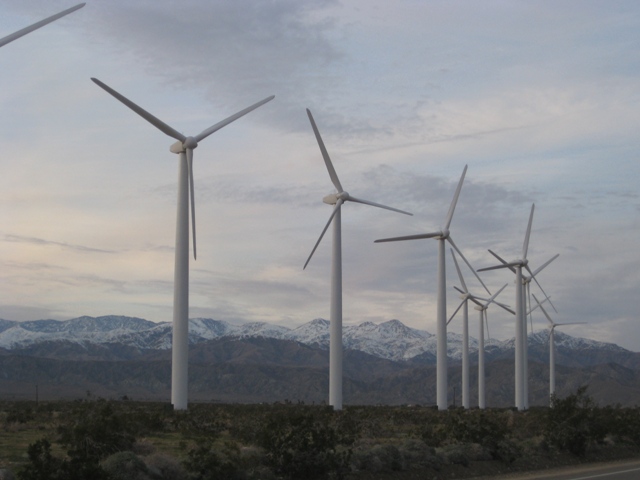 We also took a trip over to Palm Springs...the windmills are pretty cool...what looks like thousands of them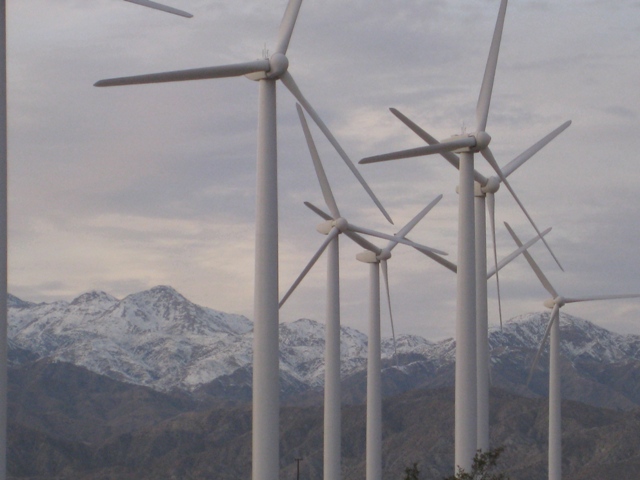 Recently we saw a "Dirty Jobs" episode where they went up in some windmills to maintain them...holy cow...you don't realize how big they are or how tall until you see a person in them and on top of them!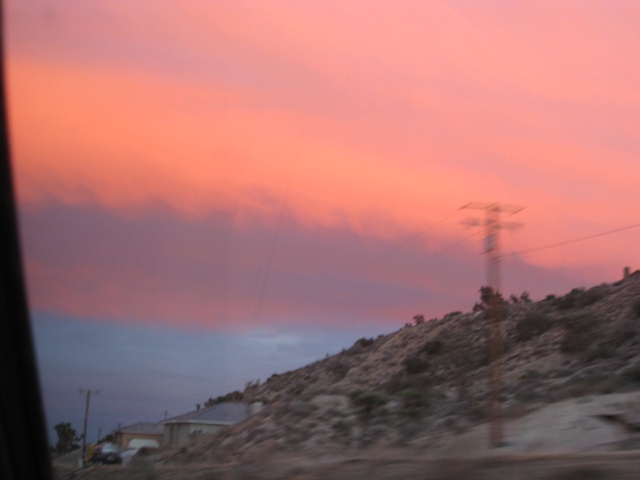 The colors of the sunset in the high desert on the way home...we took these pictures while driving